Anthony Carrigan and His Wife Have a Wonderful Married Life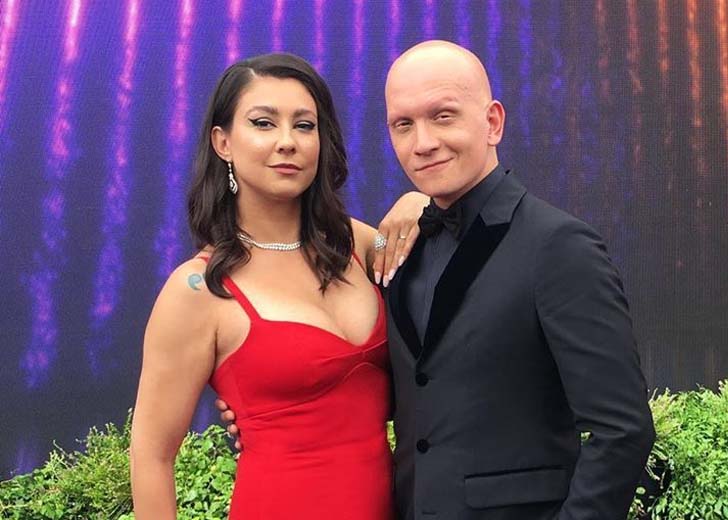 Anthony Carrigan made his first on-screen appearance on Law & Order: Criminal Intent in 2008.
And ever since, the actor has been on a career ascension. 
In 2019, he earned his first Emmy nomination for Outstanding Supporting Actor In A Comedy Series for his role as NOHO Hank in Barry. 
According to the actor, his character was a Chechnyan mobster who had done horrible things, but he was also sweet and innocent.
"I have played no one else like this character. The writers have done such an amazing job, in terms of just giving me a gift of such beautiful writing," said the actor. 
And because of his acting prowess, many fans have come to appreciate his talent and are curious about his personal life. 
Here is a breakdown of the actor's love life. 
Anthony Carrigan and His Wife
Carrigan and his wife, Gia Olimp, got married on June 22, 2018. 
The couple is private about their relationship, and the actor barely shares photos of her on social media, but he has talked about his love story in interviews. 
During a sit down on NBC's Late Night With Seth Meyers, he told the host that he met Olimp by chance on the subway in New York in 2015. 
The actor and his Serbian partner were on the same train, and while he was checking her out, he got off at the wrong stop.
Coincidentally, his wife had also gotten off at the wrong stop, and instead of walking to his destination, he went up to talk to her. 

Anthony Carrigan and his wife at the SAG Awards. (Source: The Hollywood Reporter/YouTube)
He approached her and started a conversation with her. He told the host he knew the attraction was mutual when she took off her headphones to talk to him. 
The duo hit it off, and the rest is history. 
Anthony Carrigan on Being Married 
In 2019, the couple attended the Screen Actors Guild Awards event, and during the red carpet interview event, they could not stop gushing about each other. 
He admitted his married life was "wonderful," especially because he woke up next to his gorgeous wife every day. 
When asked how she felt about his performance in Barry, Olimp said she was proud of him. 
"I am beyond proud. Have you not seen him? Come on, so proud. I am a little too much proud and cry a little sometimes," said Carrigan's wife. 
She pointed out she didn't know she could love so much before meeting Carrigan, even describing the actor as the "man of her dreams and an amazing inspiration."
Naturally, as a married couple, they spent a lot of time together, and one of the things they did was play chess together. 
As the husband of a professional chess player, Carrigan shared his spouse taught him how to play, which was not going as well as they expected. 
He explained that chess was a really difficult game and admitted he wasn't smart. 
However, the actor was grateful she tried to introduce him to her world, even though she was hard on him.