Where Is Anthony Bourdain's Wife and Daughter Now? Inside The Late Chef's Colourful Love Life
Anthony Bourdain and his wife Ottavia Busia-Bourdain have one daughter, Ariane Bourdain.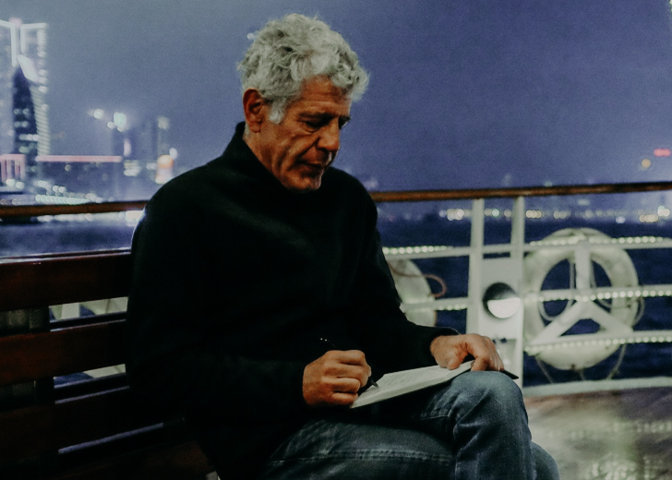 Celebrity chef Anthony Bourdain was loved by viewers of food shows because of his exploration programs that gave a glimpse into international culture, cuisine, and lifestyle.
Though he does not appear on the TV screens anymore, interest in Bourdain has re-surged because of the documentary- Roadrunner: A Film About Anthony Bourdain, which will come out on July 16, 2021.
The documentary will show the sides of Bourdain that weren't shown during his multi-decade spanning successful career.
One of the most eye-catching portions of the trailer features the chef and his daughter Ariane Bourdain.
Despite Bourdain's claims that being a father to his daughter was the greatest thing in the world and dedicating a cookbook to her, she doesn't appear much throughout the film.
NY Daily News reported that this resulted from Bourdain and his wife, Ottavia Busia-Bourdain, choosing to keep her away from the public eye.
Morgan Neville, who directed Roadrunner: A Film About Anthony Bourdain, spoke on why Ariane only appeared as a kid and not as her current teen self in the documentary.
Tony and Ottavia had always decided to keep their daughter out of the public eye and so even though Tony's gone, I think that was something Ottavia still believes, and I get it. We used a bunch of shots of his daughter when she was younger, but now that she's a teenager, it just felt crossing the line to really do it.
Ottavia And Ariane
Bourdain and his second wife, Ottavia, welcomed daughter Ariane on April 9, 2007. Though he had previously said that he wouldn't make a great parent, he put his utmost effort to be a good father to his daughter.
The celebrity chef described himself as a passive-aggressive yenta or Italian grandmother stereotype from films who is always urging people to eat.
He and Ariane bonded over food. He called Ariane a harsh critic who had a very acute palate.
After Bourdain's passing in 2018, Ariane inherited the late TV personality's estate.
How Did He Die?
Fans of Bourdain all over the world were disheartened when news of his passing came on June 8, 2018.
He was working in France at the time and was found hanging in his hotel room by his longtime friend, chef Eric Ripert.
Though the cause of his death was concluded to be suicide, his girlfriend of that time, Asia Argento, received a lot of flak, as it was revealed that she had been dating another guy just a few days prior.
Argento addressed the cheating rumors during an interview with Daily Mail TV.
People say I murdered Anthony Bourdain. I cheated on him… but he cheated on me, too. It wasn't a problem for us. But I understand that the world needs to find a reason. I would like to find a reason too. I don't have it.
Argento also explained that Bourdain traveled for a greater portion of the year every year and it had put a strain on their relationship, just like it had on his previous two marriages.