Ant and Dec Set to Launch New Game Show 'Fortune Favours the Brave' with Big Cash Prize
Ant and Dec's 'Fortune Favours the Brave' will probably not air until next year.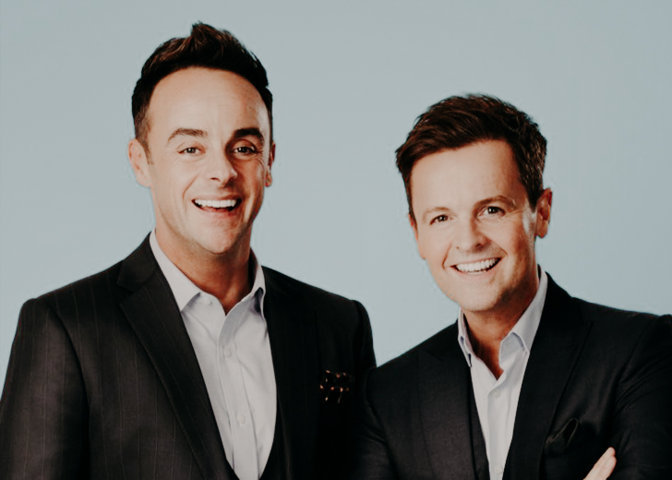 The iconic British TV presenting duo Ant and Dec, consisting of Ant McPartlin and Declan Donnelly, are renowned for their standup comedies, television hosting gigs, and singing performances.
They currently appear as presenters in television shows such as Ant & Dec's Saturday Night Takeaway, Britain's Got Talent, and I'm a Celebrity...Get Me Out of Here!
Some of their other prominent hosting gigs over the years include SMTV Live, PokerFace, Text Santa, Push the Button, and Friends Like These.
Now, the duo has announced the launch of a brand new game show with a huge cash prize. The show, which is currently titled Fortune Favours The Brave, is set to premiere on ITV in a prime-time slot, presumably a Saturday night.
Another Sure-Fire Hit
Reporting for The Sun, a TV insider shared that the upcoming project, which is being developed by Ant and Dec, promises to be another sure-fire hit for the duo.
"Ant, Dec and the team behind this new show are keeping all the details under wraps for now," the insider informed the publication.
The report further suggested the duo are looking at the show as their "baby" and determined to put their all effort into making it a success.
In addition, Fortune Favours The Brave won't be a remake or rehash of any other show's formats, just like Ant and Dec's other projects.
At present, Mitre Television, the production company for the show, have started their hunt for contestants with a look for "confident, dynamic and competitive teams of two with a mix of strengths and personalities."
The show demands three must-have characteristics from its participants: Nerves of steel, good general knowledge, and a risk-taking attitude.
According to reports, the creators are committed to offering a "life-changing" cash prize to the one who comes out as a winner.
The filming for the nerve-wracking show reportedly won't start until this autumn, which means it probably will not air until next year.
Are Ant and Dec Brothers?
Since Ant and Dec have always presented themselves as a united front and seem inseparable, many confuse them as biological brothers.
But that is not true. They were born in different families, although [interestingly] they both come from Newcastle upon Tyne and are both 45-year-old.
The two first met on the 1990s children's television show Byker Grove, after which they decided to perform as a pair.
They initially launched a pop career, starting in 1994, but their music career didn't give them results. They subsequently started as comedians and television presenters, after which they never looked back.
During an interview with Glamour magazine in February 2020, when they were asked about their relationship and brotherhood over the years, Dec replied,
For us, everything we have achieved, we have achieved it together. I have done it with my best mate by my side. It's taught us that you can have successful partnerships and you can be successful with other people.
"Doing it with someone else is a good lesson in dropping the ego," Ant added. "You need to be constantly conscious of the other person, it needs to work for both of you not just one of you."
Together, they have won numerous prestigious awards, including accolades from the Royal Television Society.
In addition, they have also earned a huge fortune, with each of them reportedly having a net worth of around $86 million.