Annie Lazor's Story of Overcoming Grief of Her Dad's Death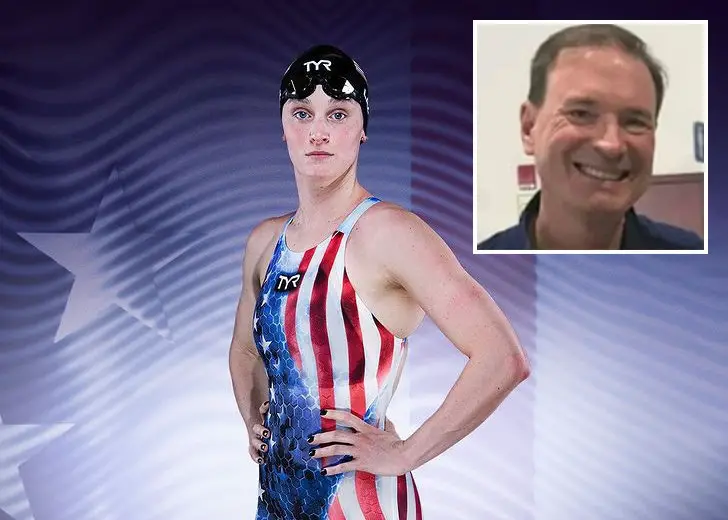 Earlier on April 25, 2021, American swimmer Annie Lazor's dad David reportedly died of COVID-19 at their home in Michigan.
A devastated Lazor struggled to cope with her father's untimely demise and, as a result, stopped going to her training.
Later, during the 2021's Tokyo Olympics, the swimmer made her dad proud by finishing third in the women's 200-meter breaststroke.
Lazor finished just 1.89 seconds behind the gold medal winner South African swimmer Tatjana Schoenmaker.
Likewise, her close friend and fellow Team USA member, Lilly King, finished second, winning a silver medal during the same event.
Annie Lazor's Success despite the Death of Her Dad
The success of the twenty-six-year-old arrived three months after the passing of her dad.
Later, speaking to the reporters present at the Tokyo Aquatics Centre, Lazor opened up about her grief, which coincided with her preparations for the swimming's mega event.

From a sentimental point of view, she remarked her time from the Olympic trails leading up to the Olympics, "a little bit of roller coaster."
Lazor called her father's loss "the worst thing" that's ever happened to her and stressed how it arrived during the best part of her career. 
While the swimmer was mourning her dad's passing, she was also engaged in the "Olympic process," trying to make it to the Olympic swimming team.
Lazor, the oldest American swimmer to qualify for her first Olympics, did not shy away from sharing her contrasting emotions.
She highlighted how sometimes things can feel "so great and amazing," but later, "it just hits you."
"Nothing really prepares you for that," Lazor told the reporters.
Annie Lazor Thanked Everyone for Their Support
 Lazor, who came a long way since the demise of her dad, thanked her teammates and "amazing support staff" for their continued help.
She also did not miss to thank her National team coach, "who's just been" her go-to person leading up to the final swimming showdown in Tokyo. 
However, her close friend King, who was with her in every step of her life and career, got a special mention.
Before her swimming event, Lazor shortly spoke with Today and reflected on King's contribution to her success.
In her recollections, Lazor revealed how King was in constant communication with her mother throughout the time.
In Lazor's words, King promised her mom that she would help her daughter by doing everything possible to make the final cut.
"That just showed me what a person she is," Lazor told Today. She said King's contribution meant the" absolute world to me and to my mom."
As the bronze medal was fittingly hanging on her neck, Lazor said she was given the sense of comfortability by her swimming team while she was working through her pain.
The Olympic swimmer called the support she got "a privilege," and stressed how not everyone gets the type of support she got during her difficult time.
"Even though it's really, really hard, I'm just so grateful for that," she said.