'The Weakest Link' Host Anne Robinson on Reconnecting with Daughter during Lockdown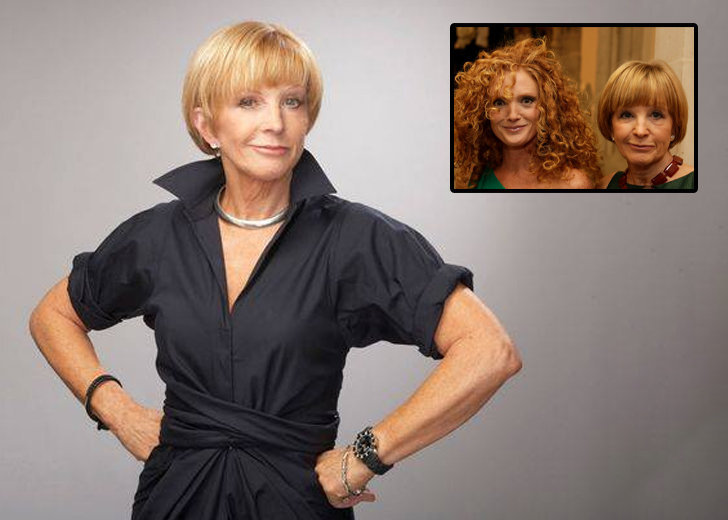 Presently, for Anne Robinson, life with her daughter Emma Wilson couldn't be more different. 
After spending decades living separately in different homes, countries, and continents, the mother and daughter eventually spent quality time together during the lockdown.
Wilson found the pandemic period an unexpected and wonderful opportunity to exchange her daily life in London to visit her mom's home in Cotswolds in March 2020. 
Her husband Liam Kan, an advertisement film director, and sons, Hudson and Parker, and their two large-sized English setters accompanied Wilson.

A screengrab of Anne Robinson during her appearance in 'BBC Newsnight' in 2014. (Photo Credit: YouTube)
While she ended up living for six months, the time spent with her mom was worthwhile for the broadcast journalist.
Anne Robinson's Relationship with Her Daughter
Robinson's drinking habit troubled her for years, ultimately affecting her relationship with Wilson.
During her exclusive conversation with the Daily Mirror in 2020, she opened up regarding the joy of having Emma and her family stop by for months to live under the same roof during the pandemic.
"It was a pretty powerful experience," Robinson shared with the publication, further saying how it was years since they spent such a long duration living together in the same house.
Robinson said they utilized the opportunity to learn about each other's day-to-day routines, as Wilson was very big on her "to-do list."
She also appreciated the time and effort Wilson and her husband Kan were putting into the upbringing of her grandchildren.

A screengrab of Anne Robinson and her daughter Emma Wilson during their appearance in a chat show. (Photo Credit: YouTube)
In her recollection, the legendary television show host humorous said how the first few weeks after their arrival felt like an invasion to her only to be saved by her barn, which had its own kitchen.
Wilson's mom felt like an extra child on a play-date when she turned part of the barn into a Cello classroom, asking for silence while the lessons were in progress.
Her mom called her "an organizer," saying how she had to re-adjust living under the same roof with her family members for the first time in many years.
"She bossed me around in the same way as she does her children and their puppy," The Weakest Link host said affectionately.
Soon, they adapted to each other's habits "fabulously" while laughing at their differences.
Anne Robinson's Separation from Her Daughter
Robinson outlined her early motherhood in her best-selling 2001 autobiography, The Memoirs of an Unfit Mother, admittedly saying she had a "ropey start."
When Wilson was eight, her mother finally managed to leave her drinking habits. However, her struggles continued as Robinson shared how it took her years to "properly feel" normal again.
While the television personality was busy doing her part in taking British television to the next level with her popular quiz show, Wilson left home to study film at New York University.
There, she would remain fixated for two decades, despite initially opting for two years.
In 1990, during Wilson's second year at the University, Robinson and her former husband, journalist Charles Wilson, brought Wilson an apartment on Fifth Avenue in New York.
Later, the 77-year-old moved in next door to see more of her child.
However, by the time, Robinson was a huge television star with her 40-foot billboards covering the advertisement spaces in Times Square. 
But after her second marriage to journalist John Penrose broke down in 2006, she moved to her barn in Gloucestershire.