Anne Hathaway Fell in Love at First Sight with Her Husband Adam Shulman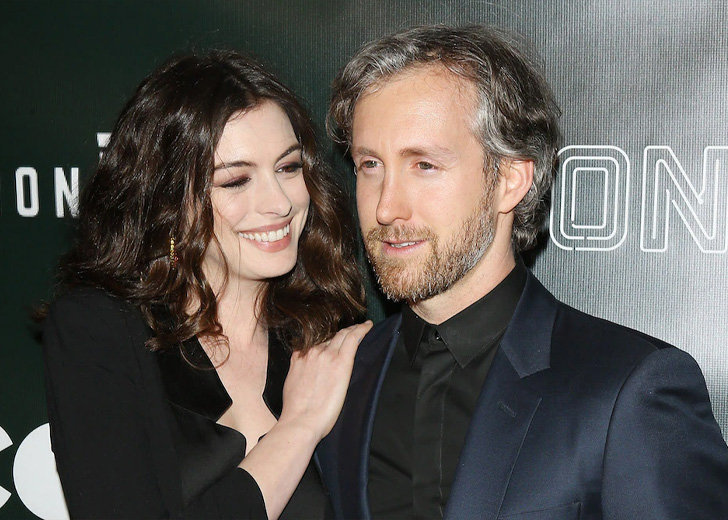 Love at first sight sounds like something right out of a fairy tale. However, many people swear by it and believe it happens.
One such person is the acclaimed actress Anne Hathaway. She fell in love with her husband, Adam Shulman, at first glance and knew that he was the one for her.
The two usually keep their relationship under wraps. Regardless, they often attend events together and talk about their spouse in interviews — giving people a sneak peek into their life.
The pair has been happily married for a decade and shares two children. But things were not always rainbows and butterflies for them.
How Anne Hathaway and Her Husband Met
Hathaway knew from the moment her eyes met Shulman that she had met the love of her life.
The two were introduced to each other through a mutual friend at the Palm Springs Film Festival in 2008 and instantly connected.
She knew she would marry Shulman and told her friend about it, which she later revealed to Harper's Bazaar UK in 2013. However, that year was not a great time for Hathaway.
The actress was going through a very public breakup. She had just parted ways with her then-boyfriend, Raffaello Follieri.
Follieri had earlier been arrested for cases of defrauding. He was sentenced to four years in prison for defrauding people, including priests, of millions of dollars.
As a result, Hathaway had trust issues regarding relationships and said, "I also knew that I couldn't have met him at a worse time."
But things unraveled like the famous saying: if it is meant to be, it will be. Despite the scandal and heartache, The Princess Diaries star trusted her instinct, took the leap, and dated Shulman.
It was admittedly a scary experience, but being with Shulman helped take her fears away.

Anne Hathaway has been together with her husband, Adam Shulman, for over a decade, and the duo shares two children. (Source: Twitter)
She learned to trust him and admittedly became a better version of herself.
After dating for four years, the two tied the knot in September 2012 in a very low-key setting at the Big Sur on the California coast.
The private wedding ceremony had around 150 guests, and the couple exchanged their "I Dos" in front of them.
Anne Hathaway and Adam Shulman's Children
As said before, Hathaway shares two children with her husband.
Ever since they were married, the actress talked about wanting to have children to start a family with her husband.
Her wishes came true when she got pregnant with her first child around three years later.
On January 4, 2016, she confirmed her pregnancy via Instagram after posting a picture of herself, flaunting her baby bump.
The pair were blessed with their first son, Johathan, on March 24, 2016.
In June 2019, The Dark Knight Rises actress again took to Instagram to announce she was expecting.
While doing so, she opened up about her infertility and showed her support to those going through the same as her. Their son, Jack, was born in November 2019.
There are high chances that Hathaway and her husband will welcome more children in the future.
While appearing on Jimmy Kimmel Live! in October 2020, the actress confessed she does not know about her family's future.
As per her accounts, the pair want more children sometimes, and sometimes they don't. Only time will tell if Hathaway and her husband will welcome more kids into their family.