'Inventing Anna' — Anna Sorokin's Incredible Story of Conning New York's Elite Is Coming to Netflix
Anna Sorokin faked being a millionaire heiress.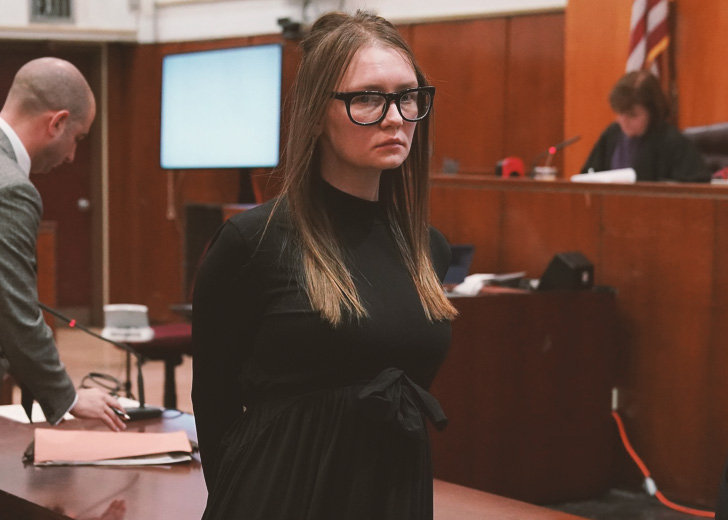 The notorious scammer of the decade, Anna Sorokin pretended to be a German heiress with a $67 million trust fund. She fooled New Yorkers with her fake identity as Anna Delvey for years. 
Her pretense, surprisingly, earned trust, gaining her access to exclusive nightclubs, parties, lavish restaurants, and hotels. That wasn't all. She even defrauded banks, private jet operators, and people, which amounted to be around $275,000 during a 10-month spree.
While her social media accounts and activities made everyone believe she was a wealthy socialite, nobody knew the Russian-born lady belonged to a middle-class family in Germany. 
Anna Sorokin's Brush with Law
Sorokin arrived in New York in her 20s in 2013. Upon moving to Manhattan, she dreamed of setting a high-end members-only arts club. But that needed money, and she had none.
The young socialite took a fake name Delvey and convinced people and financial institutions that she was rich. 
The impostor juggled plans to do activities she wanted, although she knew she couldn't afford it. 
For instance, she convinced her newly made friend Rachel DeLoache Williams to join in an all-expenses-paid trip to Morocco in 2017. As she had impressed her friends with her lavish lifestyle, Williams had no doubts and joined the expedition.
But during the trip, Sorokin's credit cards stopped working. So, in fear of being stranded, Williams paid for all the expenses amounting to $62,000. She believed Sorokin would pay her after they landed in the U.S. as promised.
But she didn't know the scammer had no money to pay her.
In July 2017, the police arrested Sorokin for not paying her hotel bills in Manhattan. Following her first court appearance, the con artist fled the city and went to California. 
Then Williams aided the investigators in a sting operation to find the perpetrator. As a result, they arrested Sorokin for the second time in Malibu, California, in October 2017. 
Where Is Anna Sorokin Now?
After the arrest, Sorokin got imprisoned in Rikers Island Jail, New York City, for 19 months. She rejected a plea deal of three to nine years' jail sentence to resolve all criminal liability and opted for trial.
In 2019, her former friend William testified against her, and Sorokin was found guilty on eight counts, including attempted grand larceny, theft of services, and grand larceny. 
The judge sentenced her to four to 12 years in prison with a $24,000 fine and an order to pay nearly $200,000 in restitution. Sorokin, however, only served under four years and got released early for friendly behavior in February 2021. 
But right after the release, the U.S. Immigration and Customs Enforcement (ICE) took her into custody in March 2021. According to ABC News, she is still in jail, with a possibility of facing deportation. 
About Netflix's 'Inventing Anna'
In 2018, Sorokin signed a contract with Netflix, giving full film rights to her story. The production company created a 10-episode series titled Inventing Anna with Grey's Anatomy creator Shonda Rhimes as its writer. 
The show, based on a fictionalized drama of Sorokin's story, will revolve around a reporter, played by Anna Chlumsky, who tries to demystify New York's most prominent con woman. 
Besides Chlumsky, the cast members include Jennifer Esposito, Julia Garner, Katie Lowes, Alexis Lloyd, Anna Deavere Smith, and Jeff Perry. The first episode, directed by David Frankel, will air on January 1, 2022.
Though Sorokin will earn money from Inventing Anna, she will have to use it to pay the victims as per New York state law.