Anna Duggar's Weight Loss Amidst Busy Mom Life
The fitness journey of the mother of six will inspire you to start running.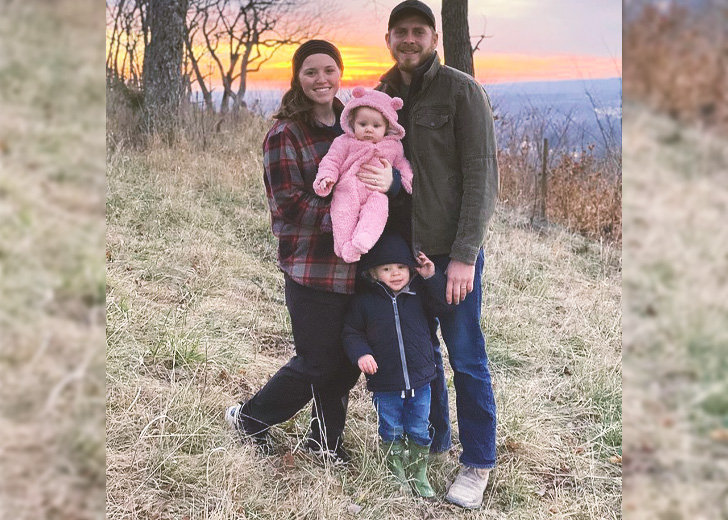 The former 19 Kids and Counting star Anna Duggar is a mother of six and expecting the seventh child, a baby girl, with her husband and TV star Josh Duggar.
Despite living the busy mom's life, Duggar has managed to look stunning after going through a fascinating weight loss journey. 
Anna Duggar's Stellar Body Transformation
The TLC alum showed off her slim figure in a photo with her sister-in-law, Jana, on April 15, 2019, which gathered massive attention from her fans.
Fans were left in awe over her unbelievable transformation and pointed out that her weight loss has made her look so much younger than her actual age. 
"Why does this not look like Anna?! Haha!! She looks like a high schooler!" one fan wrote. "Not a bad thing at all."
Another fan added that Duggar was her biggest fitness inspiration and was considering taking on the same fitness goals as her. "Anna looks like she's slimmed down from all that walking. I should start the 50-mile challenge!"
Anna Duggar Walked 50 Miles to Lose Weight
A few months prior to the post, mama Duggar had expressed her desire to start a healthier lifestyle and started a social media contest, challenging the participants to walk 50 miles in the next month. 
"Several of our friends made New Year's resolutions for fitness, started some kind of diet, and decided to try to make some changes in the new year! I used the 'busy mom' excuse," she told her followers on an Instagram post.
She even went on to invite all of her followers to join in on the challenge by using the hashtag, #February50. 
At the beginning of the month of February, she updated her followers about walking two or three miles per day. "The accountability will motivate me to keep going and not to quit!" she told her Instagram followers.
By the end of the month, she revealed to her followers that she had made it to the 50-mile mark and even walked 5 extra miles than she had originally planned.
"Now on to March - hoping to go another 50 miles!" she wrote.
Inside the Life of the Mother of Six
The TLC veteran met her husband Josh at a Christian homeschooling convention in 2006 when she was a just teen.
Josh went down on his knees on his girlfriend's 20th birthday. The proposal was featured on the 17 Kids and Counting episode 'Josh Gets Engaged' and was also posted on YouTube.
The couple walked the aisle in 2009 at Buford Grove Baptist Church in Hillard, Florida as a part of the TLC series 19 Kids and Counting.
On April 13, 2009, the couple announced that they were expecting their first child. Since their marriage, they have welcomed six children: Maryella Hope, Mason Garrett, Meredith Grace, Marcus Anthony, Michael James, and Mackynzie Renee. They also recently announced that number seven is on the way.