How Anna Chlumsky Coped during Her Husband's Time in the Military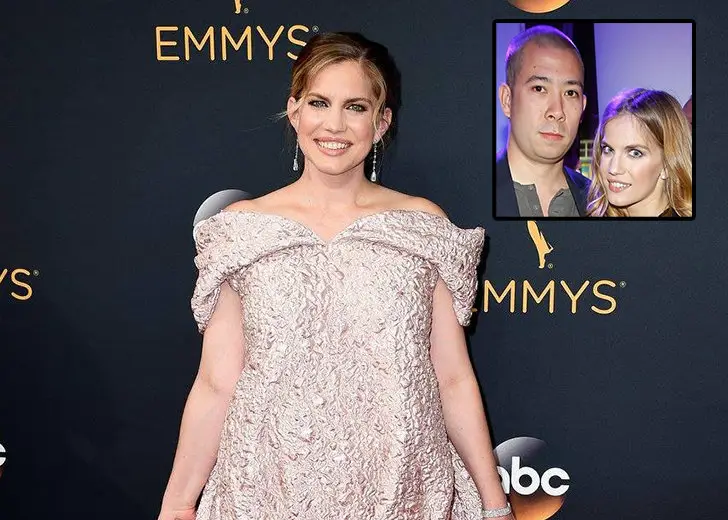 Anna Chlumsky has been married to her husband Shaun So, a former Army Reserve member, since March 8, 2008.
Their relationship started circa 2000 when they were students at the University of Chicago. Following their eight-year-long relationship, they got engaged in October 2008 and eventually tied the knot next year in Brooklyn, New York.
Chlumsky and So are also blessed with beautiful children: daughters, Penelope Joan So, born in 2013, and Clara Elizabeth So, born in 2016.
While these details from their story might hint that the couple only had happy moments in their relationship, that is not the whole truth.
Anna Chlumsky's Husband Was Stationed at Iraq and Afghanistan
The couple has been through some tough times in their relationship, especially when the former Law & Order cast member's husband was away from home during his time in the military.
It was the time after they met at the University of Chicago at a rare dance party — and before they got hitched.

Anna Chlumsky and her husband Shaun So posting for a picture. (Photo: Twitter)
Contruribing a piece for Glamour in October 2014, to mark the occasion of Veterans Day, she shared that she had some of the hardest days when her boyfriend (at the time) was stationed in various military camps, including Iraq and Afghanistan.
"I'm slumped on the cold, tiled floor of the Cadman Plaza Post Office in Brooklyn, green and white mailing forms strewn about my knees. My face is hot, my chest is tight, and tears are coming. I'm a 24-year-old woman reduced to the kind of public tantrum normally reserved for toddlers," she explained her feelings.
She wrote that she felt helpless during that time because all she could do was answer the phone when he called, and encourage him to do his job.
She even reached out to her friends via email to cope with her sorrows and explained she needed them. 
She told them that she would put a brave face on things and wouldn't reach out because she would be building a fortress around herself in order to stay strong for her soldier.
And even though most of her friends in New York had no idea what to do with an email like that, they helped her in the best possible ways they could.
"My friends helped the best way they knew how: supporting my newly reawakened career as an actress and making sure I socialized with plenty of bar nights, coffees, and dancing," she shared.
The distance between them finally came to an end after three years in January 2006.
Her piece revealed that she went to welcome him with nervousness — and fear that she wouldn't recognize him.
Says They Grew When Her Husband Was Away
It was challenging for Chlumsky to stay away from her beloved one, but at the same time, she also realized some good things that happened when her husband was away.
She shared that they grew at that time, as she learned she had the courage to make it through tough times. "and that kind of courage is indispensable," she added.
In addition, the distance allowed them to cry, to fear, to get nervous, and jealous, which according to her, was being honest about their feelings. And that again became a strong foundation for their relationship.