Ann Coulter's Boyfriend List — A Look at the Conservative Pundit's Dating History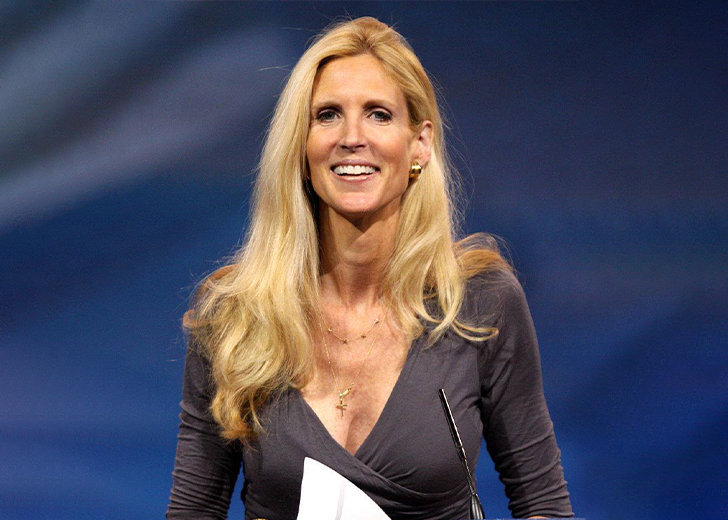 Ann Coulter, a renowned American conservative media pundit, does not have a husband or children, for that matter, as she is yet to get married.
However, she has been linked to not just one boyfriend but many boyfriends over the years. Not only that, she has been engaged several times to different men, too.
Here's a look into Coulter's boyfriends and dating history!
Ann Coulter Dated Bob Guccione Jr. in the 90s
In the late 1990s, Coulter had a serious relationship with Bob Guccione Jr., an American publisher and the eldest son of late Penthouse founder Bob Guccione.
Ann Coulter dated Bob Guccione, Jr. who publishes Spin. Both Laura & Ann dated D'Souza. — @KHShan (@KHShan) July 5, 2019
Guccione is also famous as the founder of the music magazine Spin.
In a letter to the Washington Post's Reliable Source column, Coulter admitted the publisher being her boyfriend before claiming he was her "arm candy — my boy toy" whom she "eventually, and regretfully" replaced with a much younger man.
Dinesh D'Souza Was Also Ann Coulter's Boyfriend
The long list of Coulter's boyfriends also includes Dinesh D'Souza, a conservative commentator who received a pardon from former US President Donald Trump.
A 2013 blog post by NSFWCorp claimed D'Souza left his ex-girlfriend Laura Ingraham for Coulter.
Vanity Fair once described D'Souza by writing he "also became a hot commodity among blonde conservatives," known for "dating Laura Ingraham and then Ann Coulter."

Ann Coulter with her two pals on Thanksgiving 2021. (Photo: Twitter)
Besides, the 60-year-old conservative media pundit started dating the former president of the New York City Council, Andrew Stein, in October 2007.
But Coulter and her former boyfriend Stein's relationship didn't see the light of the day, as they separated in January 2008.
"We split because of irreconcilable differences," Stein told the Post [via New York Mag].
Another article by New York Mag's Intelligencer also interestingly revealed that Coulter dated her security guard in the late 2000s. She did so because she had no boyfriend at the time.
Ann Coulter Is Linked to Jimmie Walker
Coulter was also rumored of dating former Good Times star Jimmie Walker.
The rumors started in 2013 but got fueled after Norman Lear claimed Walker was seeing the conservative commentator in 2017.
He claimed that during an interview with Black-ish creator Kenya Barris for the Untold Stories issue of Entertainment Weekly.
"I love him; he's a wonderful guy, but I'll tell you something about him that'll astound you: He dates Ann Coulter," he said while explaining he and his wife had dinner with Coulter and Walker.
But Coulter was quick to state that the rumors and Lear's claims were false through her tweet on April 5, 2017. She said they were best friends, and there was no romance between them.
Ann Coulter's Views on Dating and Getting Married
During an interview with Telegraph in 2002, Coulter said she had been looking for a perfect husband to start a family and have children for years.
But she admitted that despite being engaged multiple times, she didn't feel she had found the right man.
"I've been engaged many times. Four, I think. But I'm not like every other American. I thought I'd meet the right person before getting married and having children," she said at the time.
The search for her perfect mister seems to be ongoing. Hopefully, she finds one soon!