Has Angelina Jolie Had Plastic Surgery? Here's What the Experts Say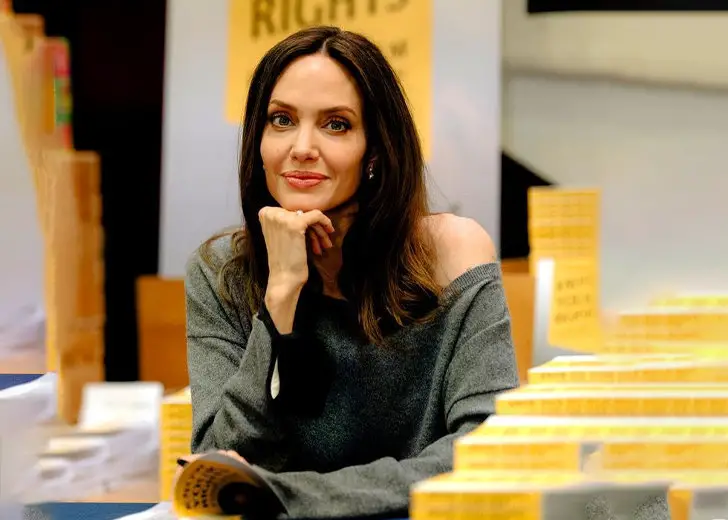 Angelina Jolie is undoubtedly one of the living legends of our time.
Besides her acting skills, her facial features and everlasting glow are also reasons for the massive attention she has received over the past years. 
While everybody wants to know the secret behind Jolie's beauty, many of her admirers have even taken her features and made it a beauty standard for generations of women since the 90s. 
Decades later, the Lara Croft actress still looks like what she did when she first started gaining traction. 
This has led to a lot of speculations regarding Jolie going under the knife to tweak and enhance her looks and maintain her youthful glow in her 40s. 
Has Angelina Jolie Had Plastic Surgery?
Contrary to popular beliefs, many plastic surgeons who have closely speculated Jolie's face have revealed that she does not seem to have gone under the knife. 
Last year, famous plastic surgeon and YouTuber Dr. Anthony Youn released a video talking specifically about Jolie's plastic surgery. 
He told viewers that Jolie does not seem to have gone through a nose job or any other form of intensive plastic surgery routine, nor has she had anything done to her lips.
However, he did point out that Jolie must've had some fillers or Botox on her face, like many other celebrities in Hollywood, to keep her cheeks full and youthful. 
Botox is a chemical substance that weakens or paralyzes muscles capable of reducing the appearance of fine lines and wrinkles. 
Looking back at her old photographs, he touched upon the little volume under her eye that she might have lost as a natural part of her aging process. 
Although she shows no signs of going through a facelift or any procedure involving a knife, she must have had some fat transfer or Botox injected on her face to keep her features full and plump. 

How Does Jolie Maintain Her Looks without Plastic Surgery?
Dr. Anthony Youn reported that Jolie's dermatologist had actually revealed the secrets behind her youthful looks a few years ago. 
According to the dermatologist, Jolie has a skincare routine consisting of a mild cleanser, an anti-oxidant (mostly Vitamin C), occasional exfoliation (like a gentle chemical scrub), and sunscreen to protect her skin from possible damage from the sun. 
Instead of using a harsh cleanser for quick results, Jolie opts for a mild cleanser to clean her face twice a day.
Her anti-oxidant regime helps fight free radicals and brighten any dark spots to achieve a glass skin.
Unlike most Caucasian celebrities, Jolie is rarely seen with a deep tan, as she has always been applying and re-applying her sunscreen cream from a young age to prevent fine lines and wrinkles. 
Jolie's dermatologist also opened up about Jolie developing some issues with melasma after giving birth to her children in the 2000s. 
Melasma is an excess pigment that many women develop in certain parts of their bodies after pregnancy.
Jolie was able to get rid of this problem by going through medications and facial treatments. 
She went through light laser treatments that can help rejuvenate and exfoliate the surface of her skin.
She also went through IPL (Intense Pulse Light) treatment to eliminate surface pigment issues like melasma.
It also helps eliminate age spots and sunspots and takes only 1 to 2 visits to the spa or a plastic surgeon. 
The Mr. and Mrs. Smith star uses a ton of moisturizers to keep her skin hydrated and uses a retinol cream as an anti-aging formula. 
Retinol is known for promoting the production of collagen of the skin that can be mixed with coffee, tea, or any drink to rejuvenate the collagen of the skin.