Angelina Jolie's History with Eating Disorder — Could Stress Have Caused It?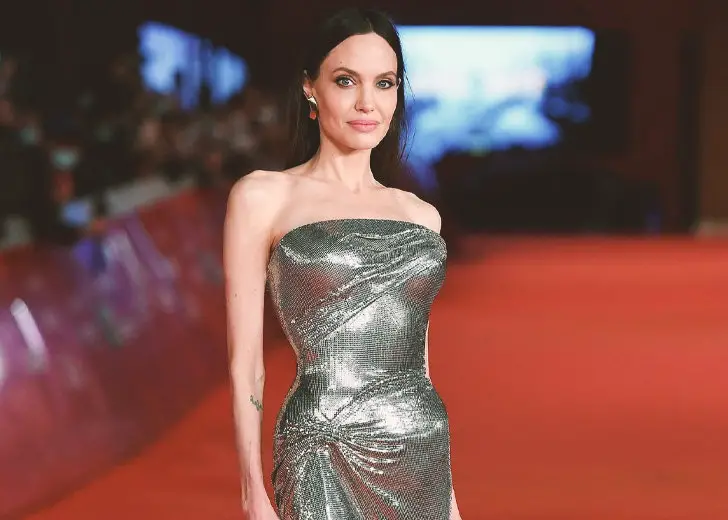 Back in September 2021, Angelina Jolie was seen outside a hospital in Burbank, California. Unsurprisingly, the photos made several headlines, but no one seemed to know why she was out seeking medical assistance. 
That was until sources with National Enquirer (via Entertainment Times) came forward claiming to have an insight into the situation. 
The article fortified a preexisting notion that Jolie did not exactly have healthy eating habits, perhaps even an eating disorder, which in turn had developed into a weight issue. 
In all honesty, the source did not actually know why Jolie was there but made a supposedly educated guess that it was a preemptive step to address her non-existent healthy eating habits. 
Angie has accomplished so much in her life but she's hard on herself and her body. Her nonexistent eating habits have been the elephant in the room for longer than anyone can remember. Hopefully, this hospital visit went smoothly and it's the start of a healthy new chapter for her – but only time will tell.
Angelina Jolie Might Have been to the Hospital for Varicose Veins
On the more optimistic side of things, the source also entertained the possibility that The Eternals star was at the hospital for the varicose veins that had been troubling her for a while. 
Apparently, the veins were developing into an unsightly nuisance, and Jolie was considering going under the knife to hide them.
A few months prior to this report, the same outlet had claimed that veins were popping up all over Jolie's body because of her slender frame. However, no further developments have been made in that regard. 
Angelina Jolie Had an Eating Disorder as a Child
Talks surrounding Jolie's eating disorder have been around for more than a couple of years, though. Back in 2014, Radar Online (via Dailymail) got in touch with one of Jolie's childhood caretakers, Cis Rundle. 
Rundle told the outlet that Jolie had problems with anorexia and also had self-harming tendencies in her formative years. She even claimed to have taken the future megastar to the hospital during one of her episodes with the eating disorder. 
Not just that, Rundle claimed that Jolie had always had an affinity for "that little bit of pain" and would at times show self-harming tendencies. 
Rundle described how Jolie would often dip her fingers in candle wax as a kid. As for Rundle's credibility, she claimed to have been Marcheline Bertrand's best friend. For those unaware, Bertrand was Jolie's mother. 
As per the outlet, Rundle had been routinely looking after Jolie back in the 1970s when the Wanted star was about three years old. 
Angelina Jolie Had to be Carried to the Hospital
Rundle also reportedly carried Jolie to the hospital. 
"I carried her into the hospital. She was in that anorexic stage," Rundle confessed to the outlet, "It was one of her stages. She didn't stay, it got worked out."
While the outlet and Rundel herself sounded confident in their claims, none of Jolie's representatives have made a public statement regarding the matter.
Whatever the case might be with Jolie, her fans and well-wishers from all around the world wish her nothing but the best.