Speculations Of 'AnEsonGib vs Deji' Date — Has Anyone Revealed Anything?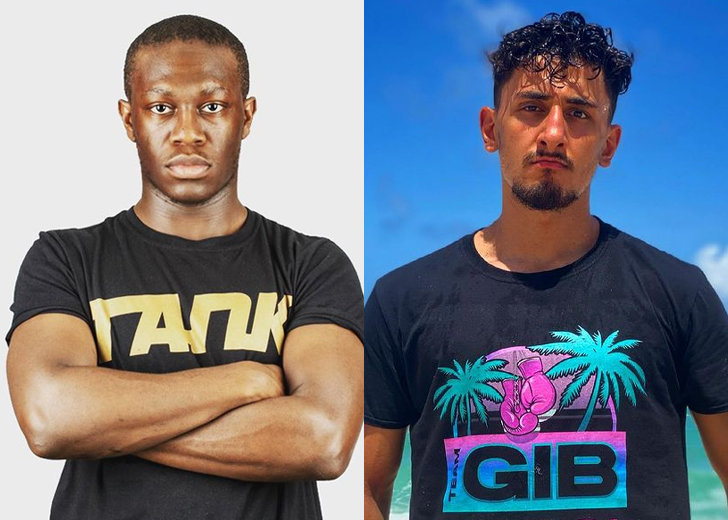 Earlier in June, YouTuber Deji had announced he was taking a break from social media to focus on boxing. 
The social media star who was determined to become a boxer had suffered two losses against influencer Jake Paul and TikToker Vinnie Hacker.
He had vowed to win the match against Hacker. But, unfortunately, he lost the game. 
After that, the YouTuber released a video and announced that he would spend time away from social media and focus on boxing. 
Deji did not share how long his hiatus would be, but a few weeks ago, Keemstar, who runs the online entertainment channel, Drama Alert reported that he was making a comeback soon.
In addition, videos of Deji during his training were leaked and trending on the internet. 
Fans speculated that he would fight Austin McBroom, the YouTuber from the ACE family vlog channel.
Meanwhile, Deji had made no comments, but on November 30, he finally gave a clue on what was going to happen. 
Deji Marks A Date
On Twitter, Deji wrote, "2nd December 2021."
The YouTuber did not divulge any details and only marked the date.
He did not explain if he was indeed fighting McBroom like what others were speculating, neither did he clarify if the date had anything to do with his return to the cage. 
Fans were excited to hear from their favorite social media star and took the comment section to share that they were happy about his return.
But, as delighted as his fans were, Deji's cryptic tweet also them fans divided. Some fans thought that it was the day of his fight. 
Others opined that he would not fight on that date but rather announce the date of his next fight and who he would fight. 
One day after his tweet, fellow British YouTuber Ali Loui Al-Fakhri, better known as AnEsonGib, tweeted that he was making a boxing announcement on the same date that Deji had marked. 
AnEsonGib VS Deji
On December 1, AnEsonGib tweeted that he was making a big boxing announcement on December 2. 
In the comments, some fans speculated the boxing match would be "gib VS deji" because it was unlikely that Deji was fighting McBroom.
They reasoned that the ACE family vlogger could not fight, as he was currently dealing with the eviction from his L.A mansion. 
While some fans were convinced Deji and AnEsonGib would fight, others said it wasn't possible. 
They claimed that instead of fighting each other, they were likely to be on the same card.
The YouTubers marking the same date also started a prediction war amongst Twitterati. They listed out their guesses of the schedule from the main event to the undercards. 
So far, nothing has been confirmed, but fortunately for fans, they do not have to wait long for the official confirmation as December 2 is approaching.