Did Andy Garcia Really Have a Conjoined Twin? Get To Know Him
Unlike what is presented on 'Family Guy,' Andy Garcia's conjoined twin on his shoulder had been removed immediately after his birth.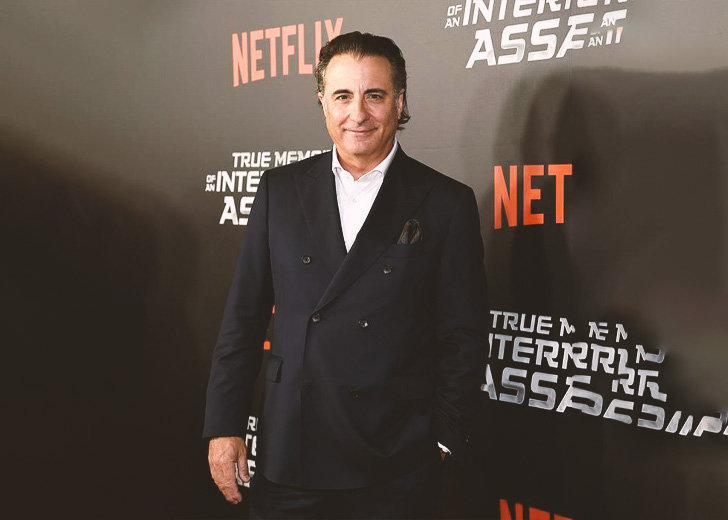 We all know that American actor and director Andy Garcia is renowned for his work as a director in Ocean's Eleven. But he is also famous for the rumors of him having a conjoined twin. 
Garcia made his film debut in 1983 in the film Blue Skies Again when he was 27 years old. However, he got his big break only four years later, in 1987, when he landed a significant role in the blockbuster crime thriller The Untouchables, starring Hollywood big names like Robert De Niro and Kevin Costner.
He was highly applauded by the critics when he tried his hands on directing with his debut film being Como Su Ritmo No Hay Dos (Cachao ... Like His Rhythm There Is No Other). One of the albums based on the film was even nominated for a Grammy Award in 1994.
The actor made a massive comeback in 2001 when he teamed with an all-star cast for director Steven Soderbergh's remake of Ocean's Eleven and was also featured in the film's sequels, Ocean's Twelve (2004) and Ocean's Thirteen (2007).
Andy Garcia's Age and Early Life
Garcia was born Andrés Arturo García Menéndez on April 12, 1956, in Havana, Cuba, where he grew up with two older siblings, Tessi and Tene. His father was an attorney, and his mother was an English teacher.
Two years after Garcia was born, Cuba became involved in a revolution, and in January 1959, Fidel Castro assumed power in that country.
During the nationwide conflict, Garcia's father lost his property as Castro confiscated land from private owners.
His family moved to Miami, Florida, in search of a better life when Garcia was 5 years old. His family started with a small business in the country, and in the span of a few years, they built up a million-dollar fragrance company.
The actor has expressed his disgust for the communist regime that ruled over Cuba since the revolution that caused him and his family to flee the country in 1961. 
He has publicly shared his distaste towards Castro after his death in November 2016, expressing his empathy towards the people living in Cuba. 
It is necessary for me to express the deep sorrow that I feel for all the Cuban people that have suffered the atrocities and repression caused by Fidel Castro and his totalitarian regime.
The Truth behind Andy Garcia's Conjoined Twin
There is a recurring joke in the TV show Family Guy where the Ocean's Eleven star is mocked for his underdeveloped conjoined twin on his shoulder. 
Family Guy mimicked the unusual body feature of Garcia in an episode that shows the actor on a date with his third-wheel conjoined twin.
"Hey, how about some love for shoulder guy?" the malformed attachment jokes. 
The joke holds truth to it, as it's been reported that Garcia was born with an undeveloped conjoined twin the size of a tennis ball attached to his shoulder. The twin had to be surgically removed at birth.