Andrew Zimmern's Underestimation of His Ambition Led to Divorce with Wife
Zimmern couldn't value his family when he had the chance.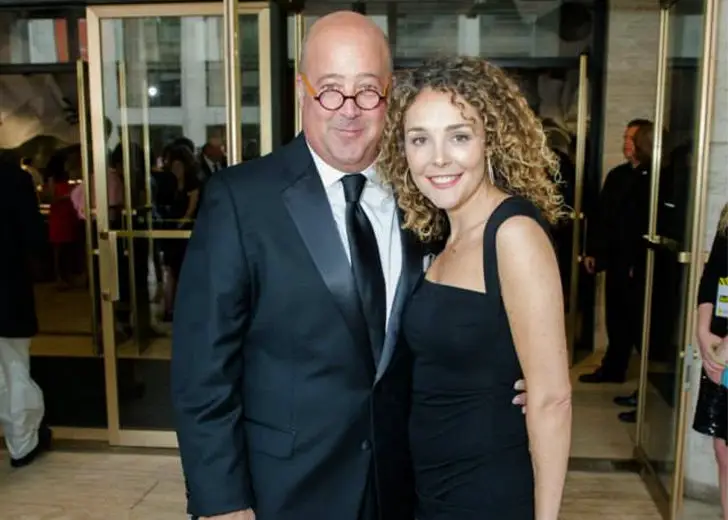 What's Eating America host Andrew Zimmern's ambition of making it big in the culinary industry helped him pocket recognition and financial stability, but it cost him the unexpected — his family and marriage with Rishia Haas.
The celebrity host first met Hass in 1999. He taught cooking lessons in a school where Hass worked as a cookware storekeeper. Following a brief friendship, the duo hit it off.
They married within two years into the relationship, tying the knot in 2002. Three years later, Zimmern and Haas welcomed their only son, Noah Zimmern.
For a moment, their relationship and family seemed to be perfect, with Zimmern garnering success and recognition in the media business through his hit show Bizarre Foods. 
Sadly, things weren't as great as they appeared. The couple filed for divorce, ending their decade-long marriage shortly after.    
The Reason behind Andrew Zimmern's Divorce
After his career took off on television, Zimmern, a straight man raised by gay parents, left his restaurant business and started a career in food media. Initially, he thought the transition would help him spend more time with his wife and son. 
However, once his show gained traction, the opposite happened. He needed to travel to countries, make content and host multiple food-related shows. "I wasn't there for my wife, and I wasn't there for my son," Zimmern told New York Times via an email in 2018.
The 60-year-old became candid about the adverse effects his flourishing career had on his personal life and shed light on the reason behind his divorce.
As per his accounts, his wife gave him many chances to make it all right. But he admittedly underestimated his ambition in the wake of his stardom, "the merry-go-round of being a public person."
He only realized the gravity of the price after his marriage came to an inevitable end. In consequence, he parted ways with his wife amicably in 2018.
Is Andrew Zimmern Married?
Since parting ways with Haas, Zimmern apparently has married no one. Moreover, he hasn't been romantically linked with any woman. Instead, the New York Native has dedicated his time to being the best dad and the best ex, an ambition he held onto after his divorce. 
With that said, it is safe to say Zimmern has maintained a friendly relationship with his ex-wife.
He heralded her as the bravest mom on an Instagram post uploaded on 2020 Mother's Day. The chef even sang praises for her, highlighting how selfless she could be for their son.
Then, on the occasion of National Son's Day on September 28, 2021, Zimmern poured out his heart for his kid. "I love him more than any other human on the planet. He knows that," he captioned the Instagram picture of the 16-year-old.
The television personality also mentioned that no one in the world had taught him patience, tolerance, and understanding more than his son.