Inside Andrew Tate and Hasan Piker's Heated Debate on Twitch Stream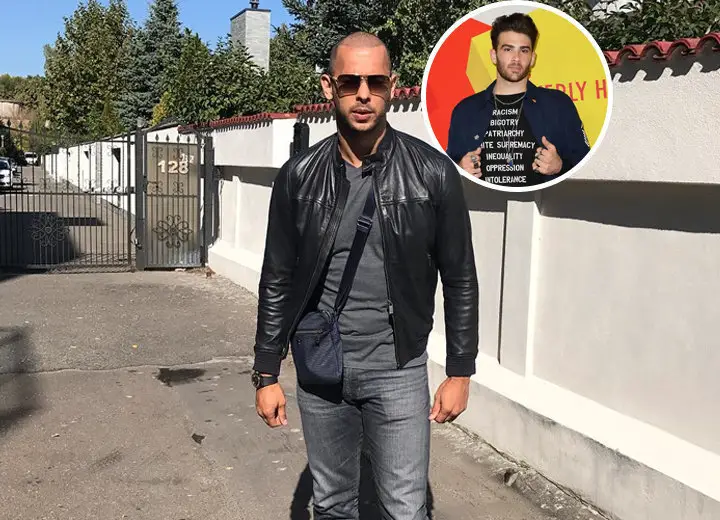 Recently businessman Andrew Tate and Twitch streamer Félix "xQc" Lengyel got on a discord call where the former played up stereotypes about women.
Tate's "truths" forced xQc to challenge his views, which resulted in a conflict. The debate between the two went viral and made rounds on the internet. 
It eventually caught the attention of fellow streamer Hasan Piker aka HasanAbi, who expressed his desire to debate with the controversial social media star.
HasanAbi, the biggest political commentator on Twitch, initially opined that Tate might not accept his offer. 
But mere hours after saying that, he ended up face to face in a video call with the four-time kickboxing world champion, alongside Fortnite pros Clix and Buck.
The debate was streamed on the streamer's Twitch channel on July 21, 2022. 
But instead of discussing Tate's controversial views on women, the streamer started questioning the former on his business practices. 
HasanAbi agitated the boxing champion and got kicked out of the stream. 
Hasan Piker's Heated Debate with Andrew Tate
The Twitch streamer's stream was almost seven hours long, and in the middle of his live session, he got on a call with Tate and his friends, Clix and Buck.
HasanAbi and Tate were on the call for less than 20 minutes and clashed over their opinions on various topics.
Some topics they discussed were: Who were more oppressive leaders between men and women, who had better driving skills between men and women, and whether one should rely on empirical data or their personal experiences while forming their beliefs.
"A lot of the things you've said that you've been called out on, specifically regarding women driving, are untrue. There is no empirical evidence to back up those claims, which is why you resort to anecdotes frequently," said HasanAbi, referring to Tate's comment on how women couldn't drive.
The Twitch star added the kickboxing champion's opinions were "not common sense" but just "personal opinions." 
Tate agreed and replied that one could arrive at the truth from an internet study, but the truth of life was the truth that one experienced as an individual, and that was the only truth that everyone lived within.
HasanAbi Questions Andrew Tate's Business Practices
After that, the duo switched the conversation to Tate's business practices, and things got heated. 

HasanAbi and Andrew Tate debate on a live Twitch stream. (Source: YouTube)
HasanAbi opined that Tate's Hustler's University was a "controversial pyramid scheme" and accused him of brainwashing young boys using manipulation techniques. 
The streamer then asked the businessman to clear up his business model, but Tate's friends asked him to leave the stream instead of providing answers.
Tate and his friends continuously called the streamer boring and asked him to get off the call.
The streamer accused Tate of avoiding his questions, to which he replied he didn't owe him any answers as the streamer was not the police. 
After that, one of Tate's friends ended the call, leading HasanAbi to tweet that Tate's "frame shattered" when confronted with his beliefs and practices.