Andrew Dice Clay Stayed with Former Spouse Even after Divorce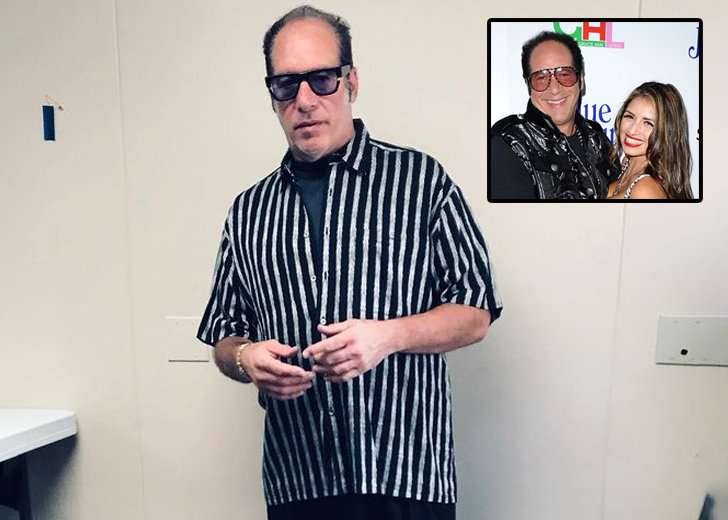 Once you're divorced, there's no threat of divorce in the marriage, and the relationship can prosper as is, or so comic actor Andrew Dice Clay believed. 
That was why he divorced his third spouse, Valerie Silverstein, in the first place. 
Andrew Dice Clay & His Spouse Divorced
Clay dialed the concept of amicable exes up to eleven when he and his former spouse came out of the institution of marriage while maintaining their relationship as a couple.
It might be a tad bit confusing to wrap your head around it but bear with us here. 
During an episode of Conan from 2017, Clay came to promote a show that he and his former spouse were doing: My Kitchen Rules.
So, the talk show host addressed the situation as it was. But Clay cut him off and said, 
"We're married but not like the way you think."
He explained he was divorced, but he and his wife never broke apart. Essentially, they were still together, but they were divorced. 
Narrating the story of how it all came to be, the actor recalled the day that he and his spouse decided to get a divorce. 
He remembered it being a beautiful day in LA. He and his wife were outside when he caught a stroke of genius. 
"I got a great idea," he said to his wife. "Why don't we go get divorced? And then, we could go get dinner."
His wife understood what he meant and complied. They later went to an upscale West Hollywood restaurant to celebrate their divorce. 
Evidently, the couple had excellent chemistry. 
Andrew Dice Clay Didn't Like the Threat of Divorce
Clay then confessed that he didn't like the threat of divorce in marriage — an inference he'd drawn from his previous failed relationships. 
He even argued that we lived in a different era and that couples weren't obliged to go to bed together, wake up together, and do everything together. 
So, he got a divorce and lived in a separate room, but in all honestly, he confessed that he and his ex-wife spent a lot of time together.
Being separate meant that Clay could smoke his cigarettes and hang out on his own. 
Because of their arrangement, they could still come together to do a cooking competition on TV and not make a fuss about it. 
The Word 'Marriage' Was the Culprit
Before his appearance on Conan, the actor opened up to People about his situation. 
Clay outed that the word "marriage" was putting a lot of pressure over their relationship and because they filed for a divorce, that weight had been lifted. 
"Since we filed, we ve been more in love and have had more respect for each other than ever before," Clay said, "We celebrated the divorce at Craig's in (West) Hollywood."

Andrew Dice Clay with his girlfriend (Source: Instagram)
Sadly, even with his unorthodox approach to saving the relationship, things didn't work out between the two of them. 
As of recent, the actor has been flaunting his relationship with his new girlfriend on his socials.