Anderson .Paak on What His Tattoos Mean to Him — New Tattoo Speaks Aloud for Itself
"When I'm gone, please don't release any posthumous albums or songs with my name attached," Anderson .Paak inked.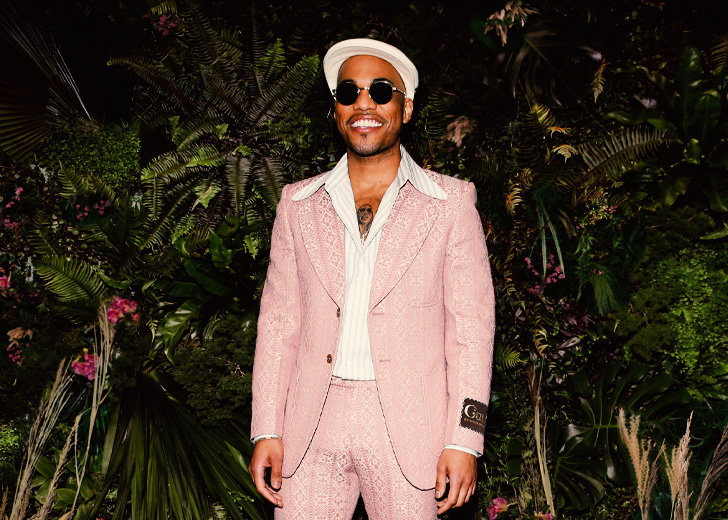 Musical artist Anderson .Paak has gone on record to admit that he is somewhat of a museum for bad tattoos, albeit bad would be the more censorship-friendly substitute for his exact words. Still, there are more than a few exhibits in that museum that the singer holds dear.
Before getting into the old stuff, .Paak recently made headlines for his latest piece. The artist got a warning inked on his arm where he requested against any posthumous music when he's gone. 
A Request to Everyone
According to NME, .Paak took to his Instagram stories to showcase his new ink and convey a message to his fans. The tattoo which was inked on his forearm read, 
When I'm gone, please don't release any posthumous albums or songs with my name attached. Those were just demos and never intended to be heard by the public.
His message is especially relevant these days, as the trends of posthumous albums from late artists like Juice WRLD, Pop Smoke, DMX, and others are on the rise. Evidently, .Paak is not a fan of that. 
His First Tattoo
Circling back, the drummer had quite the ink on him before his warning tattoo. He opened up about some of his most memorable pieces during an exclusive interview on iHeart Radio. 
The first tattoo he had was a cross and a praying woman. As the singer explained, he was eighteen when he got that tattoo. He had gotten it because his mother had just been sent to jail, and he thought he needed to pray. 
He also said that the artist who made that tattoo was actually an amateur. Still, he promised the artist that he'd come back. He explained, 
And, when you first get tatted, you're like yeah, I'm gonna start like this and let me get a sleeve, you know, come back. But, I never saw that guy again after that.
His Favourites Are on His Left Arm
However, his most prized tattoos are on his left arm. His left forearm is embellished with the image of a roaring tiger, which he considers his first good tattoo. He expounded that his left arm was supposed to be the story of his life. 
The Korean flag represented his mother's Korean heritage. She was adopted from Korea during the war and found a home in California. For that, he planned to get a California bear. 
She then met his father, who used to work on fighter jets at the time. So, he plans to have a fighter jet inked onto his skin's canvas. He also has twenty-four doves circling the entire length of his arm. 
"I was 24, when I first had my son, Soul, so I got a little sun," he said, "and my son's name in Korean on the left arm."
.Paak only has plans for his left arm, though, as It's supposed to tell a story. As for the right side, he is hopeful that he would figure it out as things go along.