Amy Smart Defended Husband Carter Oosterhouse amid Sexual Misconduct Accusation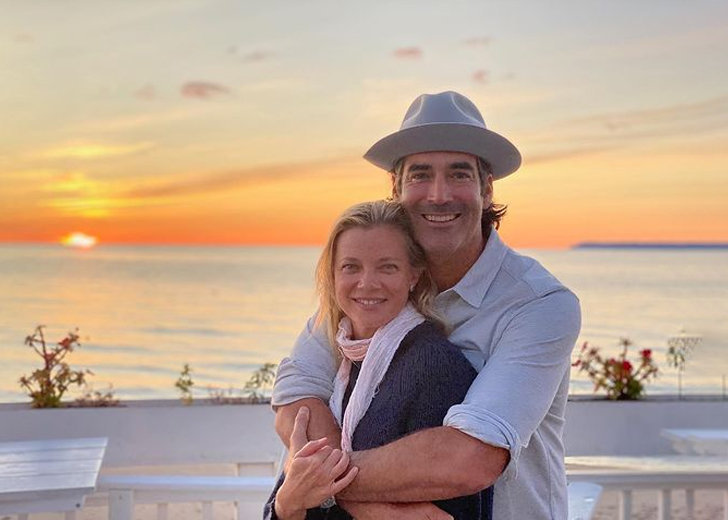 The #metoo movement was a time of reckoning for many acts of abuse and injustice — a much-needed and welcome movement in favor of a positive change. 
Carter Oosterhouse was called out by a former makeup artist for allegedly coercing her into performing acts of oral sex and nonconsensual favors of the sexual kind for the actor.
However, his wife Amy Smart was quick to voice her words in support of her dear husband, who she claimed was one of the "most kindest, loving, non-aggressive men I have the privilege of knowing."

Amy Smart and Carter Oosterhouse's one-night getaway to celebrate their 9th anniversary (Source: Instagram)
Amy Smart Supported Her Husband
Over a now-deleted Instagram post (via People), Smart showed her support to her husband in the trying times he had been flung into. 
The post started with her words of support and encouragement for women who broke their silence on the acts of injustice they had to endure. 
"It is vital and important for female equality. Period," she said. "A lot of the stories are horrific and need to be brought to light."
Only then did she draw a distinction between all of those stories and the story being circulated about her husband. In a stern tone, she clarified, 
This story, about my husband, Carter Oosterhouse, on the other hand, is now taking it too far and boundaries are being crossed.
The Allegations Against Carter Oosterhouse
The week prior, The Hollywood Reporter had published a story for the POV of Kailey Kaminsky, who had lent her services to Carter Can in 2008, where she shared the workspace with Oosterhouse. 
The report painted a picture of Oosterhouse coercing the makeup artist into performing several acts of oral sex.
She claimed that the requests on the actor's part, and her compliance or lack thereof, might directly affect her livelihood, which she cited as the reason she performed those acts in the first place. 
As a consequence, she claimed she was hospitalized for depression and ultimately ended up in her getting let go from the show.
While Oosterhouse admitted to having sexual relationships with the makeup artist, he claimed that the relationship was "100% mutual and consensual." 
"In no way did I ever feel, nor was it ever indicated to me, that Kailey was uncomfortable during out intimate relationship," he clarified. "I would have never done anything that I was not sure was mutually agreeable."
In fact, he claimed Kaminsky was the one who initiated the relationship the first time and the other 15 or so times that they had intimate relationships thereafter. 
Amy Smart Explained How Relationships Work
In a statement to People, Smart spoke in favor of her husband and established that when one enters a consensual relationship, the risk of the relationship not working out in their favor was their own. 
"Then you need to take responsibility for engaging in that and not play victim," she reiterated. 
IF a relationship does not work out the way you want it to, then sorry, but that is the risk you take when getting intimate with another person.
She even admitted that there were a few relationships she was previously a part of that she could go back and change if granted the opportunity; she would have made different choices. 
But then, in the end, the choices were her own. Instead of going back on her choices, she chose to take responsibility and learn from those mistakes.