Tippi Hedren Was Open to Daughter Melanie Griffith about Abuse in Hollywood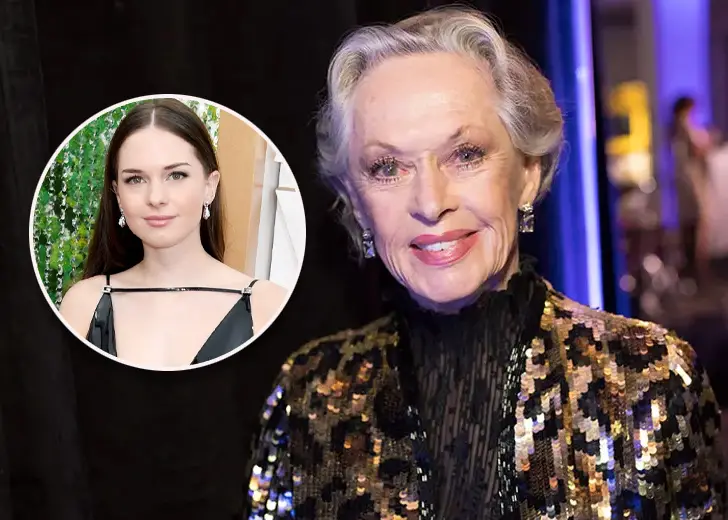 With actresses like Tippi Hedren coming forward with the abuse they suffered within the show business, a lot of media attention has been diverted to righting those wrongs.
But in the grand scheme of things, all of that happened just recently. 
Turns out, Hedren was more open about her struggles at home, especially with her daughter. 
Tippi Hedren Warned Her Daughter
At Goldie Hawn's Love In for Kids charity event back in November 2016, Access had a quick chat with Hedren's daughter, Melanie Griffith, to shed some light on her take on the then-burning issue in Hollywood.
There had been more than a few headlines about sexual assault and several other allegations that the actresses in the industry had suffered. 
Griffith acknowledged such practices were at large in the industry. At the same time, she shared she was one of the lucky ones who didn't have to go through that ordeal, and neither did her daughters. 
For that, they had but one person to thank: Hedren. 
Turns out, Hedren had prepared her daughter for the industry by sharing what she endured herself. 
Melanie Griffith Put Things in Perspective
Griffith went on to shed some perspective on how things took a turn for the worse for young actresses. 
"The problem is that a lot of girls come out here and they want to be famous," she began. "They're with a big producer."
Then the producer answers in a bathrobe and they think oh well he's in a big suite so it can't be that... anything.

Tippi Hedren & Melanie Griffith at Shambala Preserve (Source: Instagram)
Then, she shared her words of wisdom for those young actresses who might find themselves in a situation like that. 
She told them to simply turn around and leave. She reassured them that it wouldn't mean that they would never get a job. 
"Even if it did why would you want to go in there anyway and be in that position?" she posed. 
Melanie Griffith's Optimism
Voicing her opinions on the matter some more, Griffith stated it was something that needed to be talked about, and even more importantly, it was something that must be stopped. 
Griffith confessed she was glad that those responsible for preying on young actresses in their past had to fess up to their actions and pay for what came due. 
"You'll see change, I hope so," she said optimistically. "I think we will in this industry."
But then again, she so dutifully pointed out that this was not something that plagued only the entertainment industry.
Tippi Hedren Relieved at Alfred Hitchcock's Death
Hedren first came in contact with Alfred Hitchcock on Friday, October 13, 1961.
Then, she was a 31-year-old with a four-year-old daughter. She had already separated from her first spouse. She would go on to have two more over the years. 
In another interview with Whale, she recalled how her agent had told her that THE Alfred Hitchcock wanted to sign her. 
She'd burst into tears of happiness when she first got the news. After all, she was about to be transformed into the archetypal Hitchcock blonde — fetishized and deified.
However, over time, she realized that the contract might as well have been a curse. Hitchcock was obsessed with her. 
He deliberately sabotaged Hedren's career when she refused to comply with his wishes. 
Although she lived by the teachings of Kabbalah and claimed not to carry around all the hate and resentment she had for Hitchcock, she shared she was relieved when he died in 1980.