Amy Siemetz Emotionally and Physically Abused by Former Partner for Years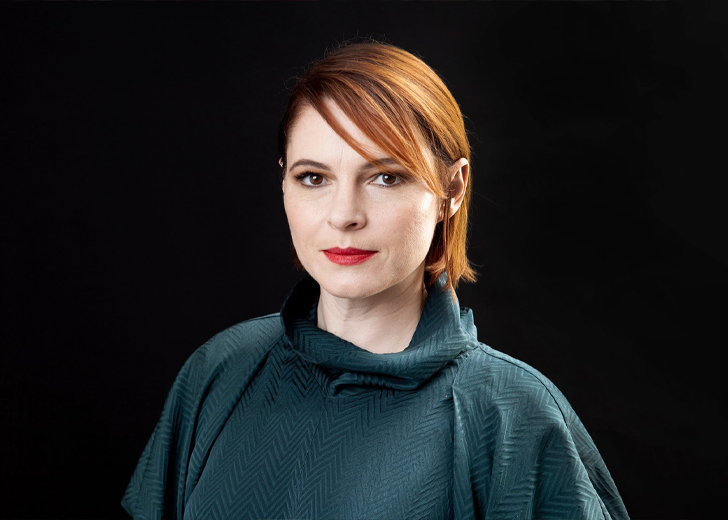 On July 12, 2020, Covenant actress Amy Seimetz filed a restraining order against her former partner and director, Shane Carruth. 
According to court documents, Seimetz's former partner had emotionally and physically abused her for years. 
The actress and director had met on the set of Upstream Color and began their relationship soon after, in December 2011.
Carruth was abusive toward the actress during their relationship, which officially ended in early 2018.
But according to the actress, the abuse continued for years even after their separation.
Seimetz said her former partner got possessive after they got engaged in 2013. Carruth had "fits of rage and angry outbursts that led to him becoming emotionally, mentally, and physically abusive."
Amy Seimetz Was Almost Strangled to Death
The actress also recalled an incident when she almost lost her life in October 2016. 
Seimetz was working on a film in New York City and had gone to dinner with her coworkers, which upset Carruth.
Her former partner locked her out of her hotel room, and once the director let her back inside, he was "out of control," calling her  names and using other profanities while following her around the hotel room."
When Seimetz received a phone call from her mother, the director threw her cell phone across the room and broke it. After that, he jumped on top of the actress and strangled her.
"I feared that Mr. Carruth would kill me and tried to tell Mr. Carruth to stop. As I began struggling to breathe, Mr. Carruth finally stopped strangling me," Seimetz said in her filing.
After this incident, the abuse got worse. Carruth would yell at her, call her names, and send her "abusive and harassing text messages and emails."
The physical abuse continued and left her with bruises on her body, and the actress tried to end the relationship many times. 
But she would return to her former partner whenever he asked for her to come back as he left her believing he would commit suicide. 
Shane Carruth Arrested for Domestic Violence
In August 2018, Seimetz finally obtained a restraining order against Carruth, but it didn't help as he continued to threaten her. 
These threats continued through 2020 and became "even more intense" and led her to file the restraining order in July 2020.

Amy Seimetz's former partner, Shane Carruth. (Source: Twitter)
Carruth told People in response to the filing that he would tell his side of the story eventually, not because he wanted to but because he was pressed.
It is unconfirmed if the director has explained his side of the story, but in January 2022, he was arrested in Los Angeles on a domestic violence charge. 
Variety reported that Carruth was taken into custody at his ex-girlfriend's home.
According to reports, police were summoned to the woman's home at 4:50 a.m, but when the police arrived, Carruth had already fled the scene.
The ex-girlfriend called the police again around 6:50 a.m. after Carruth had returned to her home. 
Police found the filmmaker nearby and arrested him "on suspicion of domestic violence and vandalism."
If you or someone you know is facing domestic violence, reach out to the National Domestic Violence Hotline at 1-800-799-7233 or text "START" to 88788.