Amy Sedaris Had a Made-up Husband for Years (And Boyfriend, Too)
Amy Sedaris doesn't want kids, but is very close to her two godchildren.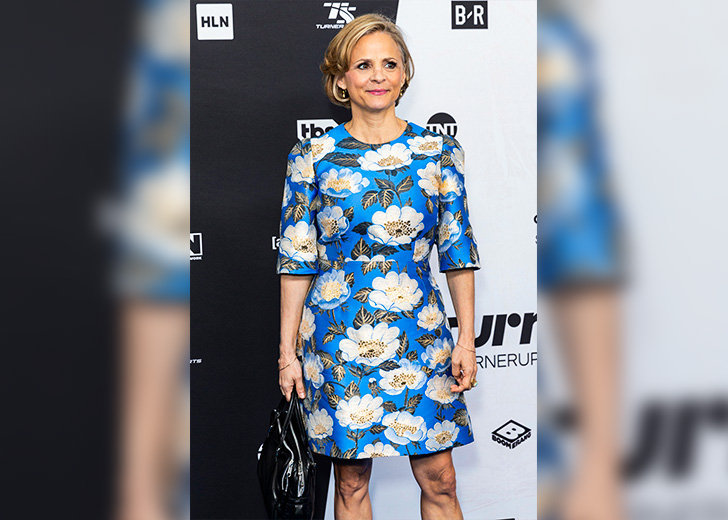 Amy Sedaris has been appearing in movies and TV shows for over three decades. During the majority of this time, she hasn't been romantically linked to anyone. The actress had previously spoken about not having any interest in romance and not being open to dating.
However, Sedaris has made up boyfriends and husbands over the years, even talking about them on television and creating misunderstandings. For example, she used to talk about a boyfriend called Ricky she had been dating for over 12 years.
However, Ricky never existed, and Sedaris just made him up. Once again, in May 2009, when she appeared on Late Night with David Letterman, she was wearing a wedding ring.
When the television host asked about her husband, Sedaris answered, saying his name was Glenn and that he was a merchant marine. However, she didn't clarify whether she was joking, and many people thought she had actually gotten married privately.
Sedaris later revealed that she just made up Glenn because Letterman had just gotten married to Regina Lesko on March 19, 2009. "Yes, that was just a Letterman thing. He had just married so I thought I would too."
So far, the only person known to have dated Sedaris is comedian Paul Dinello.
Amy Sedaris And Paul Dinello
Sedaris and Dinello met when they both worked at Second City, the comedy troupe in Chicago. They dated for eight years but later went their separate ways.
And though the two are no longer romantically involved, they are still very close to each other and have worked together on several occasions. Sedaris first teamed up with Dinello and Stephen Colbert to co-write the novel Wigfield in 2003.
The Elf actress once again collaborated with Dinello to write Simple Times: Crafts for Poor People. The book became a New York Times bestselling craft guide and inspired her TV show, At Home With Amy Sedaris.
Sedaris is also the godmother to Dinello's sons, whom he welcomed with his wife, Danielle St. Laurent. She spoke about how close she was to them during an October 2017 appearance on The Late Show with Stephen Colbert.
I am their godmother, in charge of their spiritual growth… I am really good with them. You can ask Paul. Last night, what I did was I took a mattress and I put it on the stairs and we were flying down on it. It was so much fun.
Amy Sedaris On Having Kids
Though Sedaris is incredibly close to her godchildren, she has no intentions of having kids of her own. When talking to The Globe And Mail in December 2010, she said that she didn't have enough patience for kids and that they were more trouble than she wanted.
The actress also added that the only way she saw romance working for her at all, if it ever did, would be if she started seeing someone who interested her.