Amy Schumer Says Her Father's Sickness Changed Her Outlook on Life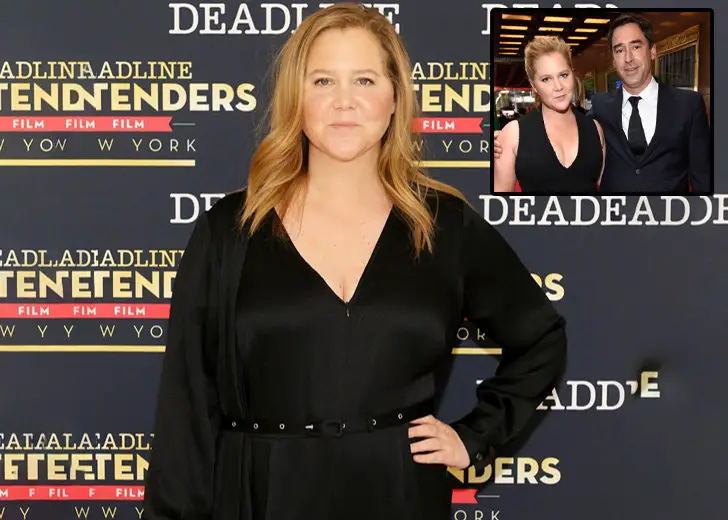 On March 30, 2021, Amy Schumer put up a selfie of herself and her father on Instagram.
She was the one taking the selfie while her dad smiles for the camera from the hospital bed, clad in a hospital gown, and obviously sick.
"I have terrible news," the actress penned alongside the snap. But then, in classic Schumer humor, she quipped:
"My father was in an unfortunate magician sawing accident. He has a good spirit through it all, and we're still hoping the magician will turn back up."
She didn't share much else about why her dad was hospitalized, but at the risk of sounding presumptuous, there was a good chance that their visit was related to his long-term health struggle. 
Schumer's father has lived with a condition called Multiple Sclerosis (MS) since the comedian was 12 years of age, and she has never been anything but open about all of it. 

Amy Schumer with her dad at the hospital (Source: Instagram) 
In conversation with Barbara Walters back in 2015 (via People), Schumer talked about how she and her father approached his illness. 
"Some days he's really good, and he's with it and we're joking," she shared. "And some days I go to visit my dad and it's so painful. I can't believe it."
She was also open about how her father's illness confused her. When the disease had manifested into a physically painful affair, the admitted that it was her that stepped up and took care of her family. 
Amy Schumer's Family Went Bankrupt
While on the subject of being open, Schumer has also never been shy to admit, well, anything, but in this case, that her father's illness gave her a renewed perspective in life. 
During an interview with CBS' Sunday Morning, Schumer and her sister recalled her early teen years. 
Up until that point, the Schumers were a well-off family, but then everything changed when her dad was diagnosed with the chronic nerve disease. 
The family went bankrupt, and they had to move to Long Island. As if that wasn't enough, Schumer's parents divorced not long after. 
A Changed Perspective on Life
Towards the end of that interview, Schumer explained how a part of her fun personality and her actively seeking to have fun came from having a sick parent. 
It was a conversation on gratitude more than anything else. Because as the Trainwreck star explained, she was thankful for the life that she had. 
"I think that's something that comes with having a sick parent. You don't know what's gonna happen,"  she explained. 
Not knowing what the next moment has in store, she was grateful for every moment that she did have. 
She would even make friendships and relationships through the same lens. 
"Would I push this person on a wheelchair?" or "Would I want this person pushing my wheelchair?" were questions she often asked herself. 
But being in the moment, she was also unhesitantly honest about everything in her life, be it her stories from the bedroom or her mother's affairs during standup, anything went!