Amouranth Threatened by Business Partner's 'Suggestive' Offer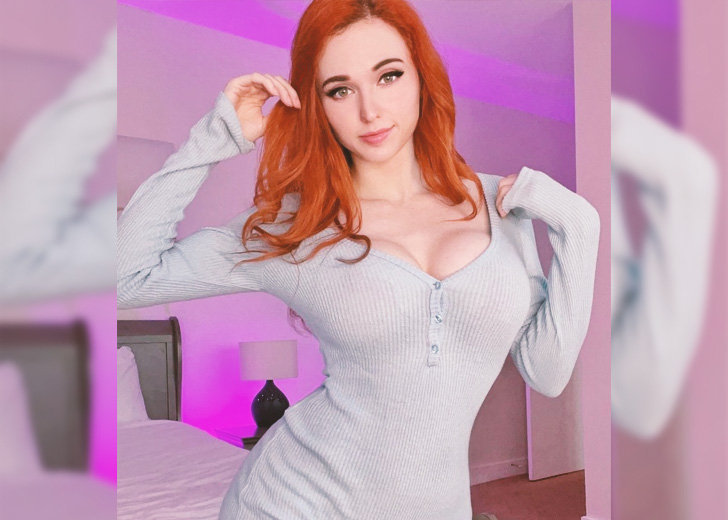 Kaitlyn Siragusa, otherwise known by her moniker Amouranth, is a content creator and a model. Apart from her work in front of the cameras, Amouranth is famous for her Twitch streams.
Recently, the 27-year-old content creator took to her Twitter and shared a link to her TwitLonger account. On her TwitLonger page, Amouranth posted lengthy writing and titled the text as "I'm tired of this happening."
Amouranth's TwitLonger Post Involving the Incident
Amouranth began her blog post by telling her readers she is not "excited to share" the update related to her professional life. She started her writing by explaining how working in social media could be exploitative.
In the first few sentences of her writing, Amouranth talked about the positive and negative aspects of the social media business, including the problems faced by the people who run it.
She shared a recent personal story involving an unnamed person who initially proposed to work with the streamer in the capacity of a business partner. She was on friendly terms with her new work partner, who always communicated with Amouranth and her assistant over text messages and talked about improving their business.
However, things took a dramatic turn when the said business partner asked her out for dinner during their business conversations. Before the incident, the two had already put in months of good work between them.
In this unexpected proposal, the undisclosed partner told Amouranth that he "would be in my city" and wanted to meet her "for dinner" in a personal capacity. She expressed her discomfort created by the situation and talked about the dilemma it brought to her.
She has also cited her hesitation to meet up with people in public space during the ongoing post-pandemic time. Also, Amouranth did not want to meet the man she knew only through business and initially ignored his request.
However, per her, the business conversations between the two continued as usual. 
Amouranth, in her text, reported the shift in the tone she noticed in her business colleague, something which turned aggressive "immediately," after she rejected his invitation. The person even threatened to end the ongoing working deal with Amouranth.
Amouranth's Analysis of the Incident
The model noted the dinner invitation to make perfect sense to her, but the unassumed aggressive reaction shown by this business client gave her hints of sexism. 
Amouranth said the unidentified business partner failed to "brush it off," and "didn't let it go," when she skipped his invitation. In return, the Twitch personality was remarked as being "unprofessional," with an impending business threat. 
Amouranth recollected her past experiences and revealed that she has "been in so many situations" in the past. She also expressed her concerns over other female entrepreneurs' safety who "are met with these situations all the time."
She concluded by expressing her desire to raise awareness so that women, including influencers, models, and entrepreneurs, do not become victims of sexism in workplaces or other areas of society.