Amouranth Responds to Backlash on Racist Gym Scandal
Amouranth's racist comments were a joke, according to her.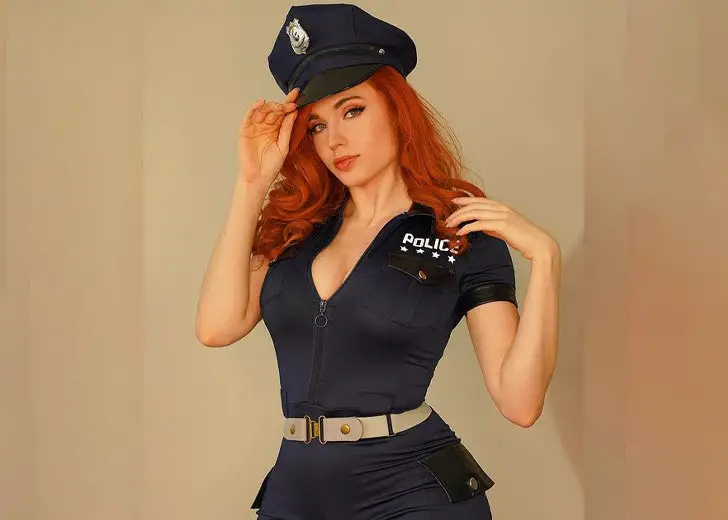 While talking about online scandals and controversies, Twitch often gets ignored. But, like TikTok and YouTube, Twitch is also a haven for many controversial stars. 
One such person is Kaitlyn Siragusa, who is popularly known as Amouranth. She is one of the most popular female streamers on the platform, with over four million followers. 
Her videos frequently involve dressing up in various costumes or lounging in an inflatable pool, "simply talking" with viewers. She usually does in real life or IRL streaming, where she films whatever she is doing at the moment.
Unfortunately, she is usually not favored by Twitch because she often breaks the rules and regulations set by the platform. 
There is a long list of dramas involving Amouranth, but the most scandalous one is when she claimed that she got kicked out of a gym for being white. 
Amouranth Was Kicked Out of the Gym for Streaming
In 2018, Amouranth opted to stream using her phone since the gym had previously cautioned her against bringing in a camera setup. When an employee saw her streaming, he instructed her to stop doing so.
Instead of doing as told, she lied to the worker and claimed to be on a Skype call with her trainers. In addition, the Twitch streamer questioned the staff if anyone had complained about her filming.
Because the employee couldn't say too much, Amouranth's lies worked for the time being. She claimed she was "phone harassed" by the gym employee.
She further claimed she had broken none of the gym's rules and that the administration should reconsider the decision. Unfortunately for her, the gym officials had found her Twitch account.
They wanted to avoid causing a stir for obvious reasons, so they asked her to film against a blank wall. The manager told her she was making other people uncomfortable, but this only made Amouranth lose her cool. 
She refused to end her stream, and the manager told her to leave the gym. As a result, she started accusing them of harassing her and kicking her out because she was white. 
She called them racist and said that if she were a "Saudi Prince," she would not be kicked out. 
Amouranth Responds to the Scandal
Amouranth's behavior and comments made her face a lot of backlashes. However, three years later, the streamer addressed the controversy in an interview with Kotaku on July 23, 2021. 
She claimed she was merely making a joke by referring to a meme. She defended herself, saying she was talking about a Twitch meme about princes of Saudi Arabia. 
Additionally, she said the joke would not be accepted on the platform now because of Twitch's policies. The streaming platform has made its rules stricter in recent years, especially against racism and hateful conduct.
She did not think anyone would take her statement seriously but understood many people did not get the joke since the meme was old. Amouranth personally thought it was "a very obvious joke" but concluded her opinion on her controversy, saying "it is what it is."