Will 'American Soul' Return for Season 3? Fan Theory Explained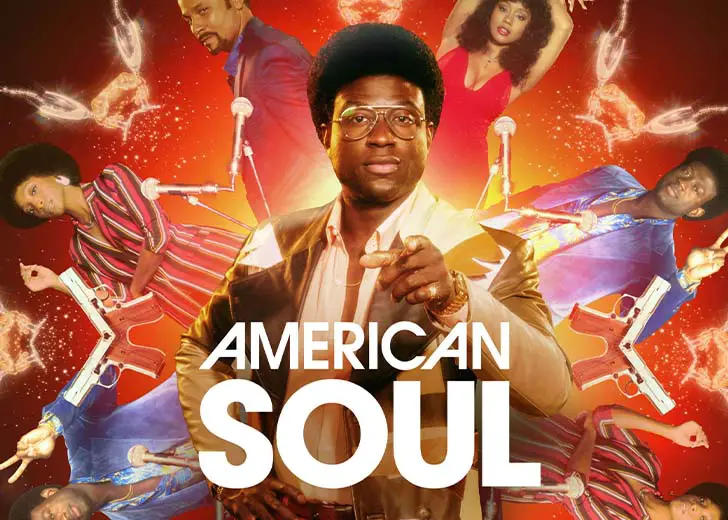 From the 70s to the late 2000s, Soul Train, a music variety television show, was one of the most popular TV programs, 
It was the first to prominently feature African American musical performers and both professional and amateur dancers. 
The musical program attracted viewers of different ethnicities and made a huge impact on bringing African American music and culture to the forefront in America.
Soul Train became a massive hit and left a legacy, and the man behind it was Don Cornelius. 
Cornelius became a legend for his hosting and behind-the-scenes business savvy.
And the legacy of his contribution to creating a cultural phenomenon has been brought to life once more through a new drama series, American Soul. 
American Soul debuted on February 5, 2019, on BET.
It tells the story of Cornelius and how he went from a substitute disc jockey on a Chicago radio station to producing the history-changing music program. 
The series also recaps some aspects of the show, such as the list of high-profile guests who performed on the show. 
'American Soul' Season 3
Cornelius is portrayed by Sinqua Walls, who has won the hearts of fans and critics alike. 
He nails the iconic host's deep, smooth voice and charming persona. 
Another story arc featured in the series is Kendall and Simone Clarke, played by cast members Jelani Winston and Katlyn Nichol, respectively. 

Sinqua Walls as Don Cornelius on American Soul. (Source: American Soul/Twitter)
Kendall and Simone are two teenage musicians and regular dancers on Soul Train who go through many issues throughout the series. 
So far, two seasons of the series have debuted, with the second season ending in July 2020.
But some fans are convinced season 3 of the show is never coming and that the show might be canceled. 
In March 2022, Twitter user @travisfromdabk, a fan of the show, tweeted, "I have come to accept the fact that BET is never bringing American Soul back for Season 3. We haven't heard any news, and I'm sad about that."
'American Soul' Ratings So Far
However, some fans of the show have stayed optimistic, saying renewal plans for the show might have been postponed because of the COVID pandemic. 
BET has not announced the show's cancellation, so it is likely possible season 3 might return soon. 
According to HITC, it would be best if BET gave American Soul a chance, given their ratings were not bad. 
The series is one of the few scripted shows on the network, and the second season has done okay in terms of ratings and viewership. 
It scored a 0.14 rating in the 18-49 demographic and brought in 619,000 viewers on average. 
Although there was a 13% drop in the demographic ratings, the viewership has increased by 6%. 
And there's no telling how much increase there would be in season 3. 
But in case the series doesn't get a renewal for season 3, Tony Cornelius, the executive producer, and son of the legendary host, explained the show had already left a mark on him and his community.
Only time will tell if BET has long-term plans for American Soul.