Amelia Hamlin Subtly Responds to Lisa Rinna's Diss on Scott Disick
Amelia Hamlin is welcoming all the love and support if her mom is not ready to give it to her.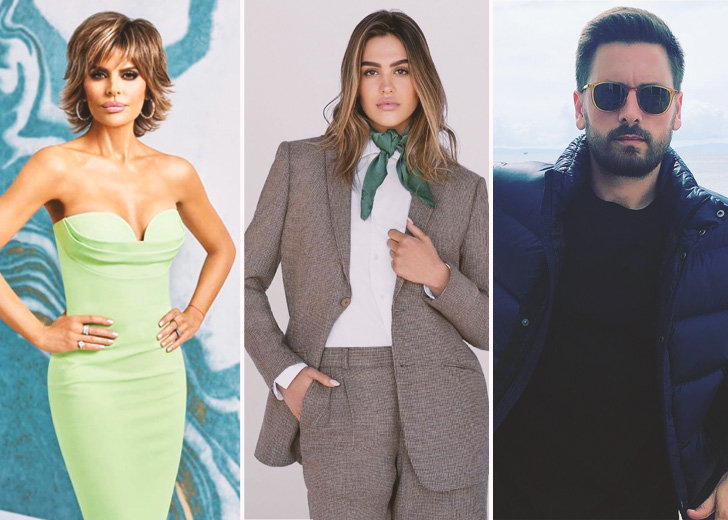 Amelia Hamlin might be taking revenge on her parents. 
On August 28, the 20-year-old model shared a photo to her Instagram story which featured her parents looking straight at Amelia's camera while they were in the hot tub relaxing in their birthday suits. In the photo, you cannot see the naked bodies. 
She mentioned, in the caption, that she didn't know if she was traumatized or found it cute. 
Just a day before that, Amelia's mother, Lisa Rinna, had posted a photo of her and her husband chilling in the hot tub.
According to several social media posts, the three of them are currently vacationing together at a lake house. 
The model might be engaging in light-hearted banter following her mother's comment about her relationship with Scott Disick, who is 18 years older than the model. 
Lisa Rinna Does Not Approve
It looks like Lisa is really concerned about her daughter dating a much older man. 
During her recent appearance on Watch What Happens Live earlier this month, host Andy Cohen asked Lisa what she thought about Amelia dating Scott. Before she could reply, Lisa cleared her throat and smiled, and asked the host to think about how she felt. 
After passing that statement, she let out a hearty chuckle and noted that her daughter's happiness was all that mattered and if she was happy, she and her husband were happy too. 
She also expressed her dissatisfaction on The Real Housewives of Beverly Hills. 
During an August 25 episode of the reality series, Lisa joked about her daughter's relationship with the 38-year-old Keeping Up With the Kardashians alum while discussing her eldest daughter Delilah Hamlin's relationship with Love Island alum Eyal Booker.
The Melrose Place star shared her husband had no problems with Delilah getting married to Eyal, which wasn't always the case. She then added her thoughts about Amelia and Scott's relationship. 
I can't say the same for Amelia at this point now. Like, why can't it be Harry Styles? Why is it Scott Disick?
Amelia Hamlin Responds to Mom's Commentary
After the episode aired, on August 26, Paper Magazine took to Instagram to show some love and support to Amelia. 
The outlet shared a photo of Amelia on Instagram in which she looked exactly like her mother with her iconic hairstyle. In the caption, the outlet mentioned the recent comments Lisa made during the latest episode of the series. 
The outlet also noted that they supported Amelia and her boyfriend and tagged her as well. 
This post must have caught Amelia's attention as she responded with "ugh, love the support," alongside both crying and heart emoji.
Amelia and Scott made headlines when they began dating last October. Her parents thought it "was just a phase" but with their first dating anniversary coming up, it looks like it might be more than a phase.