Amber Liu Opens up about Gender Identity and Relationship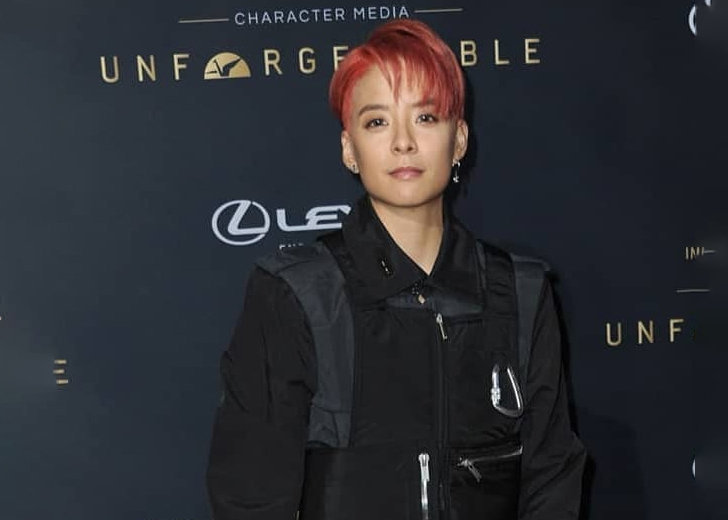 Amber Liu first broke into K-Pop in 2008 when a talent agency scouted her.
Since then, she has become a household name in the music industry in both K-Pop and the American pop music scene.
Throughout this journey, expanding over a decade, she has made music staying true to herself. And one of the things she is open and honest about is her gender and love.
What Amber Liu Has Said about Gender and LGBTQ Community
Liu has always been honest about her sexuality, gender, expression of love, and all that shows in her music. During one of her interviews with Billboard in 2018, right around the time when her mixtape Rogue Rouge was coming out.
In a conversation where she discussed the entirety of her mixtape and subjects and concepts related, she touched upon her romantic relationships, being androgynous, and being an LGBTQ ally.
She talked about how she considered herself an ally of the LGBTQ community. In her view, one's sexuality was their own, and it was a private thing not to be questioned by anybody else.

Amber Liu has never discussed her gender explicitly but identifies as an androgynous person. (Photo: Amber Liu/Instagram)
"I have a lot of LGBTQ friends, and when you love someone so much, why would anyone take that away from somebody?" she said about the community.
She also shared her experience of hanging out with a transgender friend. "When I hang out with one of my trans friends, he's so happy to be who he is now. And seeing him transition through that process, it's amazing."
Throughout the interview, she kept repeating the phrase "Love is love." And that was her mantra in maintaining relationships with people.
"Some of my best friends are gay, and they're the most beautiful people I know," she added. She just wanted people to be the best versions of themselves.
Love was also the reason behind her wearing two pins — one with a red heart and another with a rainbow peace sign — in the 'Three Million Years' music video.
In her view, it was a love anthem, and it did not matter to her who you sang it to or what their sexuality was. "Gay, straight, bi, whatever, it doesn't matter. Love is love."
Liu has never explicitly discussed her gender identity. Having said that, she identifies as an androgynous person.
"I'm an androgynous tomboy with tattoos, piercings," she said about herself. But, she was brought up in a conservative Asian culture.
People had directed nasty comments at her. "People are like "You're a girl, why do you have tattoos?"' she confessed.
But to those, she responded by getting more tattoos. She did not want to be judged without people knowing her first.
She talked about how complex she found it to describe her image to everyone during an interview with What The Kpop in February 2019. She was sad and tired of the body image expectations put on her and women in general.
But with supportive and understanding friends around, she was trying to be comfortable with herself.
Amber Liu Goes All-in in Love
Liu also discussed her love life with Billboard. She admitted she "sucked" at relationships.
"I'm very cautious when it comes to relationships," Liu said. "I'll say, I'm picky."
She had her reasons to be picky, though. Liu confessed to having a "very all-in personality," and she was picky because she dated someone only because she wanted to marry them.
The artist even confessed to taking five years to get over one of her ex boyfriends.
For someone who has written her fair share of love songs, she did not have a set definition for the word. "I think, every time I'm in a relationship the definition of love changes," she added.
She said her first "I love you" at 16, and since then, the word's meaning has changed for her many times.