Amari Bailey Loves His Mom — The Basketball Player Gifted His Mom a Car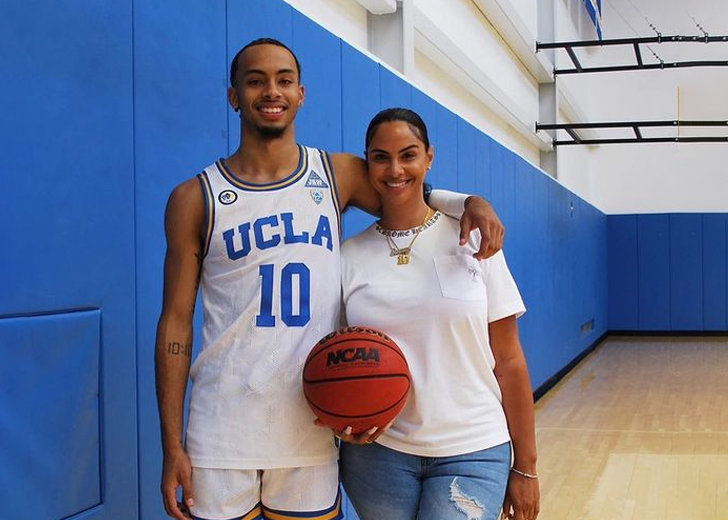 Amari Bailey makes it a point to celebrate the love he has for his mother on the regular.
Just a few months ago, the high school hoops star showed his appreciation for his mother, Johanna Leia, by getting her some fancy new wheels for the holidays. 
If Leia's name sounds familiar, it's probably because she once made headlines as Drake's once girlfriend. 
Amari Bailey Got Mom a Car for Holidays
As per reports from TMZ, Bailey got his mom what appeared to be a 2022 Porsche Cayenne.
He shared to the world that he wanted to kick off the holiday season a bit differently, and that's why he got his mother a car — not just any car, a $70,000 Porsche. 
He added:
Thank you for all of the sacrifices to even make this dream of mine come true. I love you. Thought I'd beat you to getting the whip for you tho.
Leia, who claimed to be a relatively private person usually, couldn't contain the happiness and opted to put up a gratitude post for her doting son. 
"I am still shocked by what this truly represents," she began explaining.
To her, the gift she received was a manifestation of Bailey's heart, mind, work ethic, and all of those long hours he poured into training to get where he was. 
She shared that seeing a smile on her son's face and no holes in his heart were the only things she ever wanted from him.
"My dream is to see you live yours and to help you in any way that I can," Leia said.
"But truly this is unbelievable that at 17 this is how you choose to say thank you and make me smile. Keep living your life Pooks."
Truly, all of the hard work that the 17-year-old put in had paid off, and he was now one of the top high school players out of the 2022 class and the 5-star recruit signed with the UCLA Bruins in November 2021. 
Since the NCAA passed the interim name, image, and likeness (NIL) policy back in July 2021, the promising basketball starlet has an active income stream going for him. 

Amari Bailey with his mom and sister (Source: Instagram)
Amari Bailey's Words of Appreciation
Back in May 2020, the up-and-coming baller put up an appreciation post for Leia, where he shared a bunch of pictures of him as a toddler with his mom. 
In the caption, he shared how he'd always wondered how she'd been able to do all that she had for the family whilst being a single mom. 
She was a mother who didn't always have the conversations that he wanted, but he still needed to have them. She was the one who kept the family together as one unit. 
He explained how their life had been a roller coaster ride behind the scenes, but the mama-bear never lost her calm. Bailey couldn't help but share words of admiration for her.
"Our best friend relationship throws many off, but I wouldn't want it any other way tbh," he closed. "Not many people if any can say that they have a mother that hold your morals and values. Love u lots mamabear."