Amandla Stenberg Vocal About Love for Her Parents — Credits Mom for Her Acting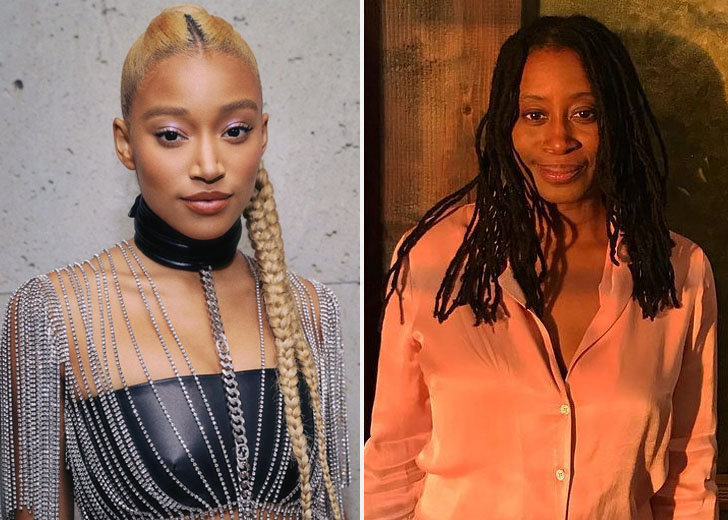 Amandla Stenberg made massive headlines for calling out the beauty mogul Kylie Jenner for misappropriating her ethnic background and for being Jaden Smith's prom date.
Still, her claim to fame first came when she starred as Rue in The Hunger Games.
While The Hunger Games gave Stenberg global stardom, Stenberg has been modeling since she was a 4-year-old.
By the time she was out of preschool, she had Disney modeling gigs in her resumé. 
Soon after, she starred in several TV spots for McDonald's, Walmart, and Building the Dream. 
Still, she credits her parents for helping her achieve her acting dreams, especially her mother.
Stenberg comes from a racially mixed ethnic background.
Her mother, Karen Brailsford, is a spiritual counselor and writer in the entertainment industry, according to LinkedIn. Her father is Danish-born Tom Stenberg. 
Amandla Stenberg Gushes over Her Mother
For a Mother's Day special issue of Essence, Stenberg talked about how influential her mother had been throughout her life.
Whenever Stenberg was in self-doubt, her mother would remind her that all things were possible.
She added, "If I'm feeling unsure, she'll say, 'Hey, you're Rue!'"
Stenberg saw herself relating to Rue when she first read the novel The Hunger Games. She had told her mother about it, and in time, she was the face of Rue. The youngster said, 
My mother reminds me that if I could manifest such an important role just because I wanted it so much, all of my dreams are possible.
Amandla Stenberg Had to Defend Her Parentage
Coming from a family with a multiracial ethnic background, Stenberg was often put in a position where she had to defend the fact that she was her father's daughter. 
During an interview with Rookie Magazine, the young actress confessed that when she was a kid, people didn't believe her dad was her dad because he was White and she wasn't. 
Apparently, when people saw the two of them walking together, they would assume that Tom was her neighbor or something of the sort. 
Amandla Stenberg's Multiracial Family with Half-Asian Siblings
Things were even worse when it came to her siblings. Stenberg has two elder half-sisters from her father's side: Angela Myree Stenberg and Elise Stenberg. 
However, since the elder Stenberg siblings were half-Asian, people would not believe that they were related to Amandla. She told the outlet, 
My half-sister is Asian, and people wouldn't believe she was my sister when she picked me up at school. I'd get very upset and tell them, 'You have to believe me! She's my sister!'
She explained that a lot of people could not wrap their heads around the idea of a multiracial family because of the way that they were raised to think.
A part of the blame was also put on the media.
Because people didn't see as many multiracial families in the media, they would often see such a family as radical or strange. 
She did go on to say that the trend was changing for the better in recent times, though.
She claimed that she had been seeing a lot more mixed kids like herself in recent times.