Is Amanda Setton Pregnant Again? Know About Her Personal Life with Husband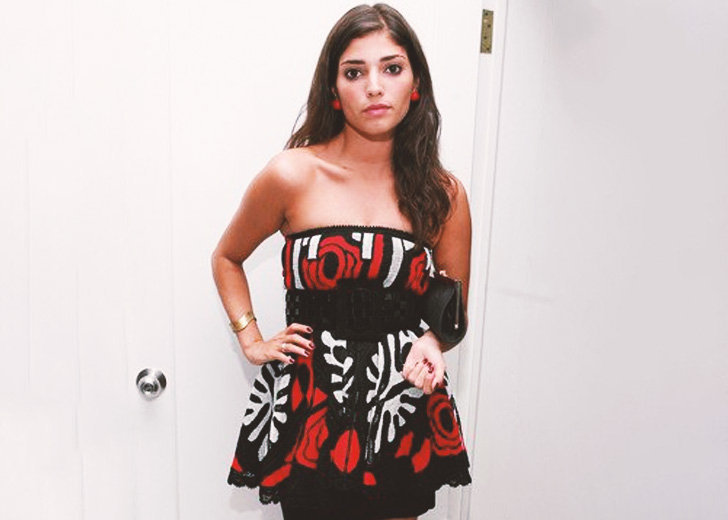 American actress Amanda Setton has played some notable characters on television since coming into the spotlight in the early 2000s.
Her most prominent roles include Penelope Shafai on CW's teen drama Gossip Girl, Kimberly Andrews on ABC's soap opera One Life to Live, and Brook Lynn Quartermaine on the ABC soap opera General Hospital.
Besides that, Setton is a married woman and has three kids with her husband. But since the actress manages a very private personal life, the details of her husband remain unknown.
However, her privacy in her personal life does not take away from the fact that she is a committed family person. She even took breaks from her career a few times so that she could make time for her family.
Amanda Setton Took a Break from 'General Hospital'
Back in August 2020, Setton took a break from playing one of her most loved characters, Brook Lynn, in the soap opera General Hospital.
Her decision to take a leave from the show came after she and her husband were pregnant with their third child. "Thankfully, my husband and I are expecting our third child," the actress stated at the time.
"Despite being really excited and eager to jump back into GH, due to the many unknowns with Covid and expectant mothers, it was advised for us to wait it out."
In her public statement, she also expressed that she loved being part of the General Hospital family and would miss the filming life during her maternity leave.
Brook Lynn is a fierce, feisty, flawed, and lovable character — with a heart of gold. Having the opportunity to portray someone like her day in and day out grants me access to parts of my personality and imagination that you don't exactly get to use every day in your 'real life.'
The same year, Setton and her private spouse eventually welcomed her third baby, whose name and gender remain under wraps. The couple's first two children are also kept away from the spotlight, as their names and genders have been kept private.
Briana Lane Played Brook Lynn in Amanda Setton's Absence
Actress Briana Lane took on the role of Setton in General Hospital when the latter actress was on maternity leave.
On August 6, 2020, Lane even took to her Twitter to confirm the news and share her excitement to play the role. "Honored to fill some big, wildly talented shoes and step in as the fierce and loving Brook Lynn Quartermaine," she wrote in her tweet.
Honored to fill some big, wildly talented shoes and step in as the fierce and loving Brook Lynn Quartermaine. Working alongside such gifted actors and a kind hearted crew on such a legendary show has been a career milestone… So happy to be on board!! @generalhospitalabc pic.twitter.com/bldt06mIhB — Briana Lane (@BrianaLane) August 6, 2020
After nearly a year, Setton returned and reprised her role in the show. In her March 2021 statement, she shared she was excited to be back and missed everyone when she was away from the show.
At present, the New York native continues to appear in the soap opera, which she has been part of since 2019. Meanwhile, she is also enjoying her private time with her husband and three children.
But is Amanda Setton pregnant again? Well, the rumors that she might be pregnant again with another baby have been swirling around the internet lately, but the rumors are baseless, and the actress has also not confirmed any such details.