Amanda Bynes Once Wanted Plastic Surgery on Her Entire Face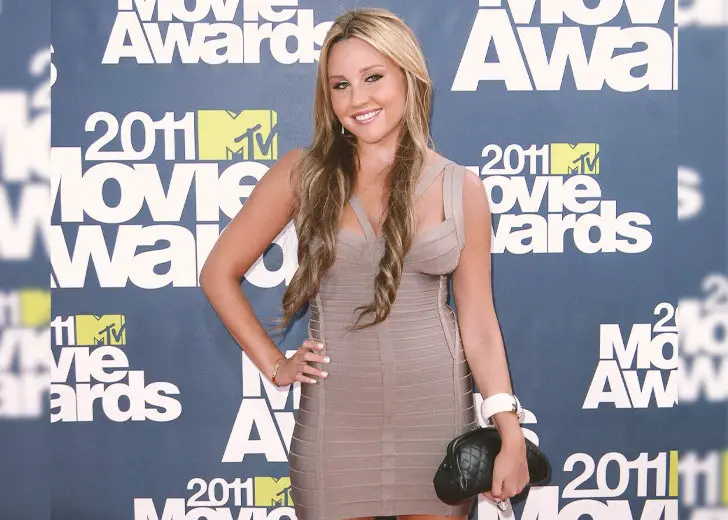 Amanda Bynes, who rose to fame as a child actress with the Nickelodeon sketch comedy series All That, has often opened up about her liking for plastic surgery.
According to the Los Angeles Times, even her parents, Rick and Lynn Bynes, talked through how their daughter was obsessed with getting under the knife at the Ventura County court back in July 2013.
Amanda Bynes Reportedly Felt 'Ugly' without Plastic Surgery
Speaking at that time, Bynes' parents admitted that the actress had severe "body image" issues while adding she felt she and others were "ugly" without the plastic surgery.
They also recalled other few instances when her obsession with plastic surgery "deeply concerned" them.
The former actress' parents revealed Bynes once called her young niece "ugly" on Twitter.
Additionally, they noted she talked "incessantly about cosmetic surgeries that she wants" and also "received large doctor bills."
And after she moved to New York, they said she had started spending large amounts of cash.
According to them, she approximately had $4 million in savings but spent about $1.2 million in a short time, with many checks written out to cash.
In June and July 2013 alone, she withdrew $100,000 from her accounts — all in cash.
Amanda Bynes Wanted a Whole Face Plastic Surgery
In 2013, The Amanda Show star shared that she wanted to have plastic surgery on her whole face.
She took to her Twitter and wrote, "I plan of having surgery on my whole face straight up."
She also added, "I love surgery."
A few days later, she updated her fans through another tweet that she needed to wait until next week for surgery since her surgeon could not perform it the following day.
Besides, Bynes admitted she had a nose job done several years ago that year.
Hence, she hated when online tabloids used her old pictures rather than her new pictures, in which she claimed to look "so much prettier."
In her May 5, 2013, tweet, which has since been deleted, she wrote:
Intouch [magazine] used a photo from years ago on their cover and I hate it! The reason I've asked all magazines and blogs to stop using old photos of me is I don't look like that anymore! I had a nose job to remove skin that was like a webbing in between my eyes. I wasn't going to tell anyone, but I look so much prettier in my new photos that I don't want old photos used anymore!
In that tweet, she even claimed that she was more confident after having surgery.
The 'She's the Man' Star Suffered from a Mental Health Problem
It turns out Bynes wasn't just obsessed with plastic surgery but also had addiction issues and suffered from a mental health problem.
Because of those reasons, she was regularly reported performing weird activities, including multiple road accidents, a string of arrests, and constant changes in her physical looks.
In 2013, her parents also knocked on the doors of the court, seeking a legal conservatorship to manage her issues.
But according to People's report in April 2021, the former actress' lawyer David A. Esquibias stated she was doing great mentally after a long meditation period. 
Bynes also released a rap song titled 'Diamonds' in January this year.