Alyssa Milano's Interesting View on Her Marriage with Husband David Bugliari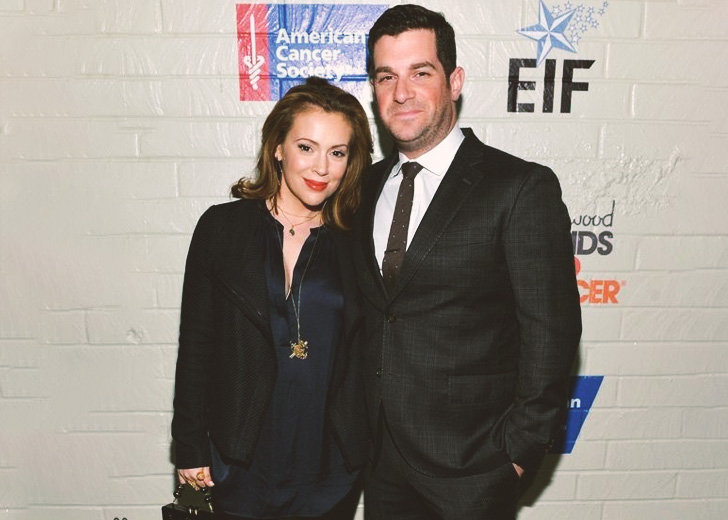 Alyssa Milano is a renowned actress and singer best known for her roles as Jennifer Mancini in Melrose Place, Phoebe Halliwell in Charmed, Samantha Micelli in Who's the Boss?, and Renata Murphy in Wet Hot American Summer: 10 Years Later.
She is also a happily married woman. She has been married to her husband, David Bugliari, since August 15, 2009. She and her husband also share two children: a son, Milo Thomas Bugliari, and a daughter, Elizabella Dylan Bugliari.
Milano, who is also an author, recently published her new book, where she penned down her view on her marriage with her husband, Bugliari. She even described what made her marriage to her longtime husband strong — and the difficulties they have faced over the years.
"People often break out the old cliché. 'Love means never having to say you're sorry.' Boy, do I call bulls...on that," the actress wrote in a chapter titled 'David' in her collection of personal essays, Sorry Not Sorry.
She shared her understanding of love by saying that it was a constant state of apology in many ways, and it meant "recognizing the things that you fail at, knowing that the person you love sees them too, and trying so hard to be better at them."
She continued to explain,
But most important, it means being loved in return even with those shortcomings. It means that the apology is usually accepted, and it's usually sincere. Love is not a casual 'sorry.' Love is making amends. Love is forgiveness. Love is success and failure. Love is perpetual apology.
Even though Milano described herself as someone who believed in apologies for love and marriages, there were instances in her long martial life when her marriage with Bugliari did not go smoothly.
Sharing that chapter of her martial life in her new book, the You Are My Home star wrote that she miscarried the couple's first child when she was 38 years old. She said that her miscarriage felt like divine punishment for the abortions she had in the past.
But her ever-supportive husband was always right by her side and never let their rough patch of marriage go on for too long.
"As we sat in the parking lot of the medical building after that appointment sobbing and holding each other, he grabbed my face, looked into my eyes, and said, 'It's okay. We're going to have another baby,'" she said of her husband.
In a 2019 interview with Us Magazine, when she was asked how she and her husband keep their romance alive with two kids at home, she answered that the couple made an effort.
She added that a marriage could only be happy if both the partners are willing to make an effort to spend time together.
And she definitely has found a striving husband in Bugliari. Bugliari is also a part of the entertainment industry, where he works as an agent at CAA.
Before getting married to her present husband, Milano had previously experienced a failed marriage, as her first marriage to singer Cinjun Tate ended within a year. She got married in January 1999 and divorced on December 1, 1999.