'My Muscles Tell a Story' — Alycia Baumgardner on Outgrowing 'Tomboy' Views and Gaining Body Confidence
Muscles can be womanly and feminine.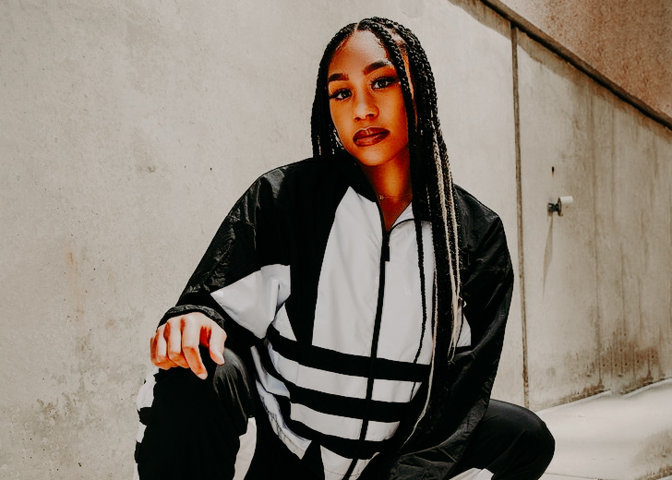 American boxer Alycia Baumgardner is breaking stereotypes by embodying her feminine side while being an athlete. Though she is merging sporty yet unapologetically feminine fashion for her ever-evolving personal style, she was not always confident about her athletic body.
She shared how she gained her body confidence and her novel approach to outgrowing 'tomboy' views during an interview with Vogue on July 28, 2021. 
Alycia Baumgardner on Her Body Confidence
Born to a family of athletes, Baumgardner found her happy place in sports from a young age. Thankfully, her parents recognized her affinity towards athleticism and encouraged her to wrestle at her hometown Freemont from the age of five.
By the time she got into grade school, the super featherweight boxer could put up a fight with boys as their equals. And at eight, she transitioned from wrestling to boxing following a friends' suggestion. 
As a trained person, she quickly got intimate with the nuts and bolts of boxing and aced at the male-dominated sports. The success of the hard work, however, had its price — her athletic body.
For years, a young Baumgardner had trouble embracing her muscular body because muscles were symbolic of masculinity, and she always wanted to look feminine. She was self-conscious of her body. 
But as time passed, she realized her self-worth and outgrew the contemporary mindset. Soon, she found comfort in her skin and started embracing her natural looks while flaunting her feminine front. 
I view my body as an art piece; my muscles tell a story.
Now, the stunning athlete wants people to know muscles can be womanly and feminine, demonstrating her belief through fashion. 
Making Waves in the Fashion World
It's not uncommon for female athletes with toned bodies and dominant presence to be often called tomboys. And that's the exact normalcy Baumgardner wants to fight against. 
Often described and seen as a tomboy, the 27-year-old admits being a "girly girl at heart." And despite how the world may see her, she has always been a huge fan of the fashion world, loving dressing up, makeup, and makeovers. 
Baumgardner believes that a boxer's fashion sense could play a vital role in building their image among the audience. In her own words, being a beast in the ring and a beautiful woman outside could be powerful. 
People pay attention to your entrance, and from the moment you walk out, your uniform tells a story. Clothes are a way to show who you are. 
As a fashion-loving person, the sportswoman always wanted to be a model. However, she never expected a modeling opportunity would come knocking at her door from Ford Models. 
Without a second thought, she signed with the modeling agency in May 2021, taking the opportunity as a challenge to learn something new. Baumgardner even served as Adidas's official representative and posed for its ads.
While her budding career as fashion's upcoming success is on full-throttle, she has not abandoned her career as a boxer. Instead, she is focused more than ever to get back in the ring through a boxing match against Vanessa Bradford in August 2021. 
The August match would be her first match since the pandemic, her anterior cruciate ligament surgery, and the death of her long-time coach Ali Salaam.