Aly Raisman's Ex Boyfriend Asked Her Out during a Q&A Session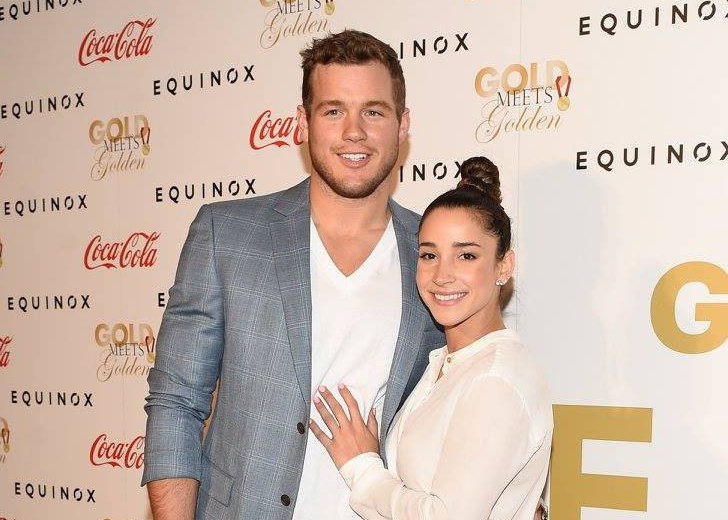 Aly Raisman and her former boyfriend Colton Underwood started dating after the latter proposed Raisman for a date during a live Q&A session back in 2016. 
Raisman was asked to watch a video of Underwood, where he passed a congratulatory message to her.
Interestingly, the former football player took matters a step ahead and proposed the gymnast for a date on the video. In response, Raisman immediately accepted Underwood's proposal. 
Aly Raisman Started Dating Colton Underwood in 2016
Raisman and Underwood started dating in August 2016.
Their relationship became public knowledge only when the duo graced the red carpet during the Sports Illustrated Sportsperson of the Year Ceremony at Barclays Center of Brooklyn in December 2016.
At the event, Raisman confirmed their relationship with People magazine, stating they deliberately "kept it quiet for a while." 
The former gymnast also disclosed how they started dating. As per her accounts, they met in Denver serendipitously, and "it just ended up working perfectly."
Raisman further shared that her boyfriend had driven 90 minutes back and forth to meet her on their second and third dates.
She had also met her boyfriend's family and was looking forward to seeing them again for the holidays.
Aly Raisman's Split with Ex Boyfriend 
After dating for nearly a year, Raisman and Underwood went separate ways around August 2017. 
The television personality later told the Peoria Journal Star (via Boston Globe) that the distance between them had become their foe.
Underwood lived in Colorado while Raisman was stationed in Massachusetts. And the travel distance between them had admittedly been painful.
"We're still good friends and talk, but all that travel had been a nightmare," Underwood shared in his explanation.

Aly Raisman posing for a photograph with her dog. (Photo: Aly Raisman/Instagram)
He also mentioned that they had a lot of fun together, albeit under pressure in their relationship.
Colton Underwood Moved on with Cassie Randolph
In 2018, Underwood appeared on television as a contestant of The Bachelor, where he met Cassie Randolph and fell in love with her. 
During their outing on Jimmy Kimmel Live!, Underwood referred to each other as "confidently boyfriend and girlfriend."
He mentioned they were seeing one another every other week. Their relationship, however, ended in 2020.
After the split, news surfaced that Randolph had filed a restraining order against the former football star for stalking her. The charges were reportedly dropped later. 
Colton Underwood Came Out as Gay
The Bachelor alum came out as gay during his interview on Good Morning America on April 14, 2021.
Underwood claimed he would have preferred to die than to admit he was gay in the past. 
But things changed after one particular incident in Los Angeles. He recounted that he once woke up when he thought he would not wake up and had no intentions of doing so, hinting at a suicide attempt.
He remarked that the moment became his wake-up call to take back the control in his life. Following that, he gathered the courage to speak about his orientation. 
At his time of writing, Underwood is dating his potential husband and political strategist Jordan C. Brown.