'Bigger' Actress Allyssa Brooke Calls for Justice Following Son's Assault
"I don't expect everybody to be a hero and run in to save the day if that's not your style. But, to laugh and applaud, and cheer, that's not humanity."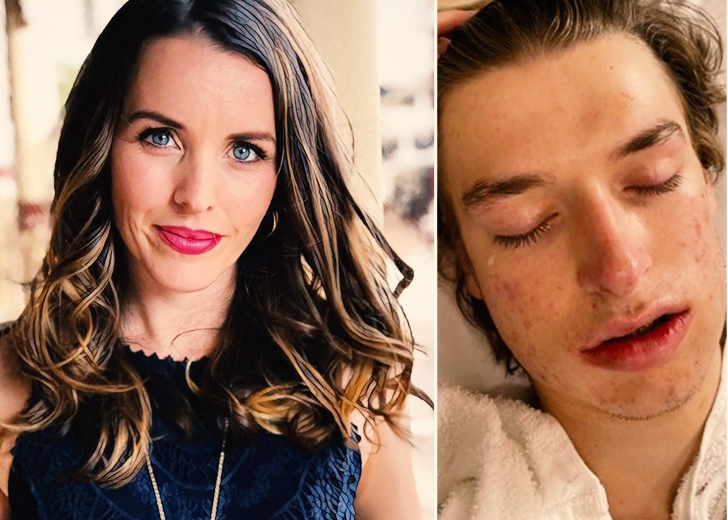 Actress Allyssa Brooke, known for shows like Bigger, Ozark, and Stranger Things, is fighting hard for justice after a group of children recorded themselves attacking her son at a local Atlanta, Georgia recreation center. The video went viral with over 3 million views. 
The Assault
In the video, Brooke's 17-year-old son Nick could be seen driving the lane when the basketball game, which was supposed to be friendly, suddenly turns violent. His defender forcefully shoves him to the ground. Nick quickly gets up to confront the culprit when another player comes out of nowhere and sucker punches him. 
It ends up with others joining in on the beating. As a result, Nick's jaw was broken in 3 places, and he suffers from a severe concussion and whiplash.
When he got to the hospital, the doctors were even concerned that there might be internal bleeding in his brain because of a basketball-sized lump on his head. 
Brooke told 11Alive News she spent Nick's 17th birthday feeding him liquids through a syringe because his jaw was wired shut and has been for six weeks. She also took to Instagram to share before and after x-rays. She is furious at those who found joy in watching the assault.
I don't expect everybody to be a hero and run in to save the day if that's not your style. But, to laugh and applaud, and cheer, that's not humanity.
According to Brooke, her son has a long road to recovery. She noted that Nick needed to wear braces for anywhere between six months to a year to strengthen his jaw and retrain his bite. 
The teenager accused of the violence has been charged with assault as a juvenile, but Brooke and her family are not happy with the others applauding and enjoying the beat down. To her, it equaled participation and needed to be brought to justice. 
Petition for Change
The actress and her husband Robbie Cox have since started a Change.org petition to create changes for public school students. 
According to 11Alive, Nick's attackers attended Buford City Schools. Though the incident happened outside of school properties, Brooke and her husband noted that the school boards had a responsibility to take action against the abusers, who are varsity athletes.
Meanwhile, the teenagers who were laughing and taking the video attended Lanier High School in Gwinnett County. Like Buford City Schools, Gwinnett County Schools refused to take any action against the teenagers as the incident happened off-campus, meaning that the code of conduct did not apply to them.
Brooke and her husband are now demanding the Department of Education to enact an Ethical Code of Conduct for students attending publicly funded schools.
The petition also entails a strict code of conduct applied to all student-athletes both off and on school grounds and during school sessions and holidays. The petition already has over 10,00 signatures.