Alison Victoria Sparks Dating Rumors after Gleeful Post on Mike Holmes' Birthday
Is Alison Victoria and Mike Holmes really dating? Let's find out.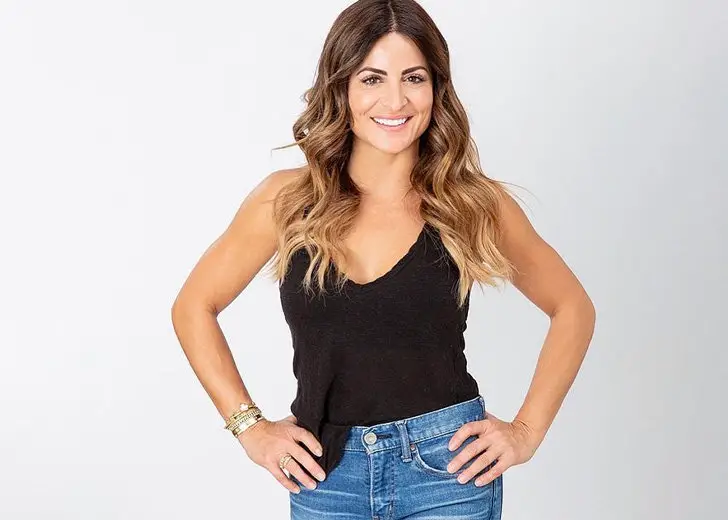 The second season of HGTV's Rock the Block wrapped up on April 12, and this season, producers elected to have teams of two competing.
Alison Victoria, a season 1 competitor, teamed up with HGTV and DIY Network legend Mike Holmes of Holmes on Homes. 
Although the pairing seemed unlikely at first sight, they shared similar qualities. And it appears either a genuine friendship or something more has bloomed out of a cutthroat competition show. 
Friendship or Something More
On August 4, Victoria uploaded a birthday post for Holmes with a photo of the duo posing alongside each other. The photo seemed normal, with Victoria writing in the caption that she loved him and how he always made it right. 
But upon reading the comments section, it appears there might be more than meets the eyes. 
Fans of the show who have watched them work together took to the comments to talk about the chemistry between the duo.
Some fans wondered if they were dating, while others pointed out that they could see the love connection between the two in the image that was palpable on the show. 
Holmes too commented a heart emoji on the post. 
Back in March, The List had reported about their relationship and the things the two said about each other in a press event that the media outlet attended.
Victoria shared that Holmes was not what she expected him to be, and he ended up becoming the yin to her yang. 
Meanwhile, Holmes could not stop gushing about her. 
We make an incredible team together. Her passion is amazing. She doesn't stop.
HGTV star David Bromstad even joked during the event that Holmes might be in love with Victoria. 
It is unconfirmed if the duo indeed has something going on, but it all seems to be speculation. 
All of Victoria's Relationships
Although The Windy City Rehab star is private about her personal life, several media outlets have reported that she was married to a man named Luke Harding. According to a 2014 profile on Victoria from Chicago Splash, her husband was an insurance agent in Chicago. 
The two apparently met in 2011 on Match.com and got married in November 2013. However, a quick scroll through Victoria's social media profiles and the lack of Harding in it hints at a separation between the two. 
The most recent report on her love life was in September last year. The celebrity designer was interviewed by People to talk about her split from her business partner and how she was coping. 
After detailing everything that happened with her business partner, Victoria revealed that "her longtime boyfriend, Michael Marks," helped her get through the difficult time. 
It is unconfirmed if they are still together or not, but at the end of last year, she uploaded a photo with a man revealed as Kenneth Wayne Johnson that raised eyebrows. The two seemed rather cozy and the caption added to the mystery. 
As of right now, no one knows who Victoria is exactly dating or if she is even dating. All we can do is wait for her to speak up.