About Alicia Coppola's Husband, Siblings, and Relation to Francis Ford Coppola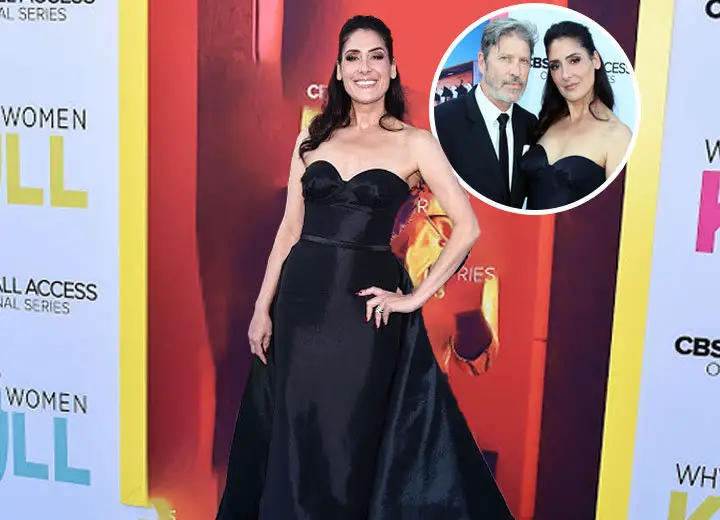 Alicia Coppola has a famous surname — the Coppola family is one of the most well-known acting families in the industry. Therefore, it is easy to see where people's queries about whether the actress is tied to the Hollywood royalties come from.
The Blood and Tressure actress, however, plays her cards close to her chest. Very few things are known about her.
Here are a few things you might not have known about Alicia, her origins and if she is at all connected to the Coppola family, as her surname might suggest.
Alicia Coppola — Origins, Siblings, and Childhood
Alicia was born on April 12, 1968, in Huntington, a town on the North Shore of Long Island, New York.
She attended the Kent School in Kent, Connecticut, and started college in 1986, getting into New York University. Then, in 1988, she got her first show business job — she was a part of a Saturday Night Live skit.
Three years later, she made her actual TV debut on Against the Law in 1991 and has not looked back since.
Alicia's first big project, Another World, got her massive success. But her time with the show was bittersweet, or at least the end of it was.
Her father, Matthew L. Coppola Sr., died just seven months before she left the show in 1993. The show and the cast became an extended family for her after his passing.
The actress's real family was much smaller. She was raised by her father and mother alongside her brother, Matthew Coppola, who is also in show business — he is a director and producer.
Is Alicia Coppola Related to Francis Ford Coppola?
In short, no. Alicia is not related to Francis Ford Coppola.
According to Entertainment Weekly's piece about the Coppola family tree, she is not one of those Coppolas.
The famous clan includes the likes of legendary director Francis Ford, Nicolas Cage (who let go of the Coppola surname to get away from the family's fame but failed), Sofia Coppola, and the one who started the tree, Carmine Coppola.
Alicia Coppola's Husband and Marriage
Alicia's husband is Anthony Michael Jones. He, too, is an actor and has worked in shows such as General Hospital, NCIS: Los Angeles, and Between Us, a TV short he acted in, produced, and wrote the screenplay for.

Alicia Coppola with her husband, Anthony Michael Jones, on their wedding day. (Photo: Alicia Coppola/Instagram)
The couple got married on July 12, 1999, which means, as of August 2022, they have been married for over 23 years.
Alicia Coppola's Children
Alicia has three children with her husband — a son and two daughters.

Alicia Coppola's husband, Anthony Michael Jones, with their children, Milo Jones (left), Greta Helena (front), and Esme Marlena (back). (Photo: Alicia Coppola/Instagram)
Their first kid, Milo, was born on August 14, 2002. He was born a girl, and was named Mila Rosalena Jones.
However, by the time he turned 18, he had transitioned into becoming a boy. On his 18th birthday, Alicia posted a heartfelt tribute to both Milo's past and her present.
"I celebrate the TRANSformation and emergence of the young man he is and the man he will become," she gushed about her son.
Further, she mentioned how she did not mourn her daughter but only celebrated her now son's life and transformation.
"I gave birth to three Daughters. Now, I have two Daughters and a Son," she wrote at the end of her post.
Alicia and Anthony had their second daughter, Esme Marlena Jones, on November 7, 2008. And their third daughter, Greta Helena Jones, arrived on February 22, 2010.
All of her kids are into soccer, although her oldest and youngest seem more interested in the sport than her middle child. Greta, especially, trains regularly in the driveway of her house, which Alicia proudly posts videos of on her Instagram.
Milo is now attending college whereas his siblings are still in school.