Ali Wong and Husband Justin Hakuta Split Amicably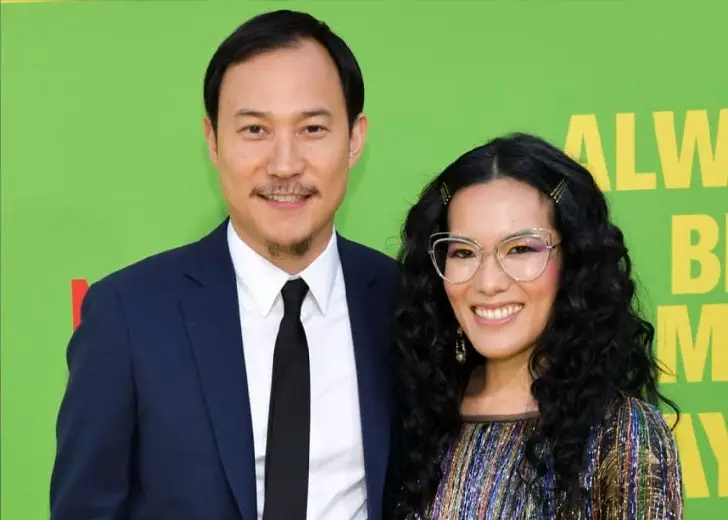 Ali Wong and her husband, Justin Hakuta, have reached the end of their time together.
The couple is divorcing after eight years of togetherness. But there does not seem to be any bad blood between the two.
They are also making sure their split does not affect their children's lives in drastic ways.
Ali Wong and Husband Justin Hakuta Split
On April 12, 2022, People magazine broke the news about Wong and her husband, Hakuta's divorce. They had been informed about the split by an insider source close to the couple.
The source assured the publication that their relationship's end was a mutual decision. "It's amicable," the source told People.
Further, the couple also planned to co-parent their two daughters "lovingly." Wong's representatives later confirmed the insider's information about their split to People.

Ali Wong and her husband, Justin Hakuta, have amicably split after eight years of marriage. (Photo: Twitter)
The couple first met in 2010 at a wedding reception, and there were immediate sparks. A Harvard Business School student at the time, this was the first thing she knew about him.
That first meeting culminated in a wedding on November 27, 2014, in San Francisco. Their parenthood journey started with a big tragedy.
Wong miscarried her twins, and this led to both of them resorting to drugs to handle the grief.
However, they recovered soon after. In 2015, they had their first kid, Mari. And in 2017, their second daughter, Nikki, arrived.
During their time together, the pair shared many parenthood-related posts on Instagram, though they never revealed their children's faces or birth dates in any of those.
Ali Wong Knew Her Husband Was a Catch
Wong is a stand-up first and foremost. She has always derived material from her personal life and has never shied away from sharing some details about her life with her partner.
Her most-quoted bit about her husband comes from her 2016 Netflix Special, Baby Cobra. In that special, she talked about how she "trapped" Hakuta.
In the bit, she talked about how the first thing she knew about him was his Harvard Business School attendance, and that made her think he was a "catch."
Then, she joked that she trapped him by not kissing him until the fifth date.
Her latest material, Don Wong, touches upon a few of the topics generally associated with divorces — infidelity, divorces being expensive, and longing for the freedom that singlehood provides.
She joked, saying she was "envious" of single people and wanted to be "free" from the "monogamy jail" she was in at the time.
Wong also admitted she wanted to cheat on her husband "every five minutes," but also that she needed him more than he needed her in the relationship — she could not "afford to get a divorce."
But it wasn't all about herself, though. Wong also sang praises of Hakuta, joking he chose her even though he was a Harvard student and that "He bought low."
In 2018's Hard Knock Wife, the comedian made jokes about how she made more money than him and disclosed they had signed a prenup before their wedding. The Always Be My Maybe star even suggested if they ever got divorced, "their son is f*****."
The couple, of course, never had a son. And it looks like she can afford a divorce now.