Ali Larter Was Ready to Marry Her Husband Three Weeks into Dating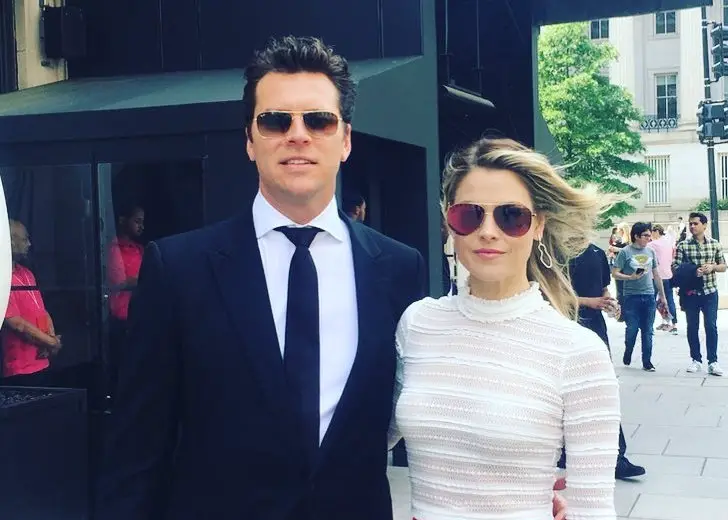 Ali Larter and her husband, Hayes MacArthur, are a power couple.
The two have been together since they first met on the set of National Lampoon's comedy in 2005. Now, they are parents to two adorable kids: a son, Theodore Hayes MacArthur, and a daughter, Vivienne Margaret.
Here's a look at Larter and MacArthur's relationship from the beginning!
Ali Larter and Husband Hayes MacArthur Hit It off Immediately
The actress, renowned for her role as Clear Rivers on the Final Destination film series, immediately felt a connection with MacArthur when they first came across each other.

Ali Larter with her husband Hayes MacArthur and two kids. (Photo: Instagram)
Within a few weeks, the couple became so close that Larter told her now-husband she wanted to marry him.
Recalling the instance, she told Cosmopolitan, "I told my boyfriend after three weeks that I wanted to marry him and that we could do it tomorrow."
During the same conversation, Larter also tried to explain why she rushed for the proposal. She stated that she believed one always has to give love their all, and if it didn't work out, the other person isn't the right person for them.
Moreover, she always wanted to get into a relationship with the right man, get married, and manage a family with a husband and babies.
Engagement and Wedding
Almost three years after dating each other, Larter and MacArthur got engaged. They exchanged the rings in December 2007.
"It's true," a rep for the actress said at the time. "They're thrilled."
By then, it had become obvious that they were engaged to marry, and that did happen, too, in August 2009.
The Heroes actress and her longtime actor beau tied the knot at MacArthur's parent's estate in Kennebunkport, Maine.
On the big day, the bride wore a Vera Wang sweetheart neck, A-line gown of Chantilly with hand-pieced corded lace appliqué.
On the other hand, the groom sported a Ralph Lauren Black Label tuxedo and Polo Ralph Lauren bow tie.
Moreover, the actress walked down the aisle lined with purple, pink, and white flowers, while carrying a simple matching bouquet. The bride also dazzled a pair of satin platform sandals by Jimmy Choo.
The wedding was an intimate affair, and according to Us Weekly, the guests arrived at the venue on trolleys. The Just Friends actress Amy Smart was among the guests.
Parenting Two Kids Now
After the grand wedding in 2009, the lovebirds first purchased a three-story home in the Hollywood Hills for reportedly $2.9 million.
The two then announced that Larter was pregnant with their first child on July 20, 2010. Eventually, on December 20, 2010, they were blessed with a baby boy, Theodore.
The family became complete when they welcomed another little bundle of joy. They had their second baby, daughter Vivienne, on January 15, 2015.
In an interview with People in December 2020, Larter claimed that her life was "filled to the brim" since having two kids in the family.
She also revealed that her son and daughter were polar opposites of each other, which amazed her, as she realized she could learn a lot from them.