A Look At Ali Fedotowsky And Her Husband Kevin Manno's Relationship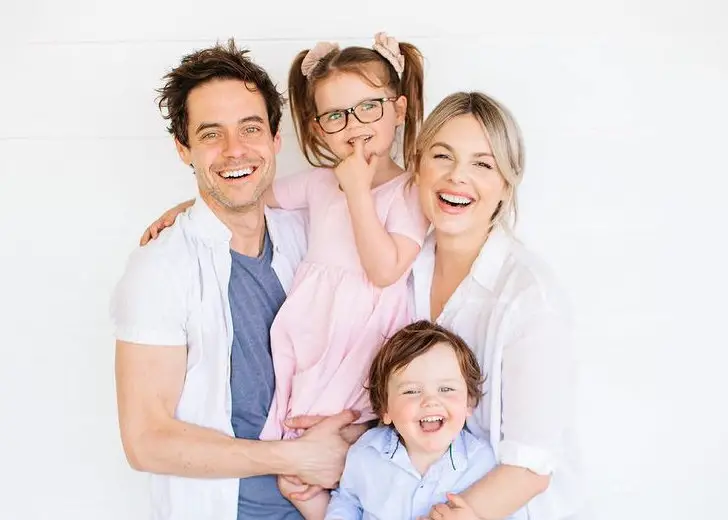 During season 6 of The Bachelorette in 2010, Ali Fedotowsky accepted a proposal from Roberto Martinez.
They announced their split in November 2011 after more than a year together.
Who Is Ali Fedotowsky Married To?
Fedotowsky married radio personality Kevin Manno in 2017 and currently works as a broadcaster and jewelry designer for Emerald Duv.
The couple, who live in Nashville, had daughter Molly in 2016 and son Riley in 2018.
Fedotowsky is beyond grateful for the shows The Bachelor and The Bachelorette since they were the reason the two first met.
Even though she likes to think that she would've met her husband regardless of the show, she is not quite sure if she would have.
"I met him on another show that I wouldn't of had the opportunity to host if I hadn't been on The Bachelorette and now we have a daughter and a son and a beautiful life," she said (as per Us magazine.)
How Ali Fedotowsky Met Her Husband Kevin Manno?
Fedotowsky met her husband, Manno, shortly after she completed her journey on The Bachelorette. But how did this gorgeous pair meet in the first place?
Fedotowsky was initially introduced to viewers when she featured on Jake Pavelka's season of The Bachelor.
While she did not win his heart, she did lead The Bachelorette season 6 in 2010. She met Manno not long after she and Roberto ended their romance.
Fedotowsky, 37, met her husband on the set of the NBC comedy 1st Look. Fedotowsky hosted the program from 2012 to 2013, and Manno happened to be a crewmember at the time.
Initially, these two were just friends, but their connection blossomed into a romantic partnership.
Manno got down on one knee and proposed to her two years after they met. Ali Luvs, her blog, was where she revealed her engagement to her admirers.
"He proposed yesterday and we had the most beautiful, magical day with our closest friends and can't wait to celebrate with family back home," wrote the TV personality at the time (as per Screen Rant.)
Fedotowsky and Manno welcomed their first child, Molly, in 2016, prior to their wedding. Riley, the couple's second child, was born two years later.
It's been a few years, and the couple's relationship is still going strong despite a few challenges.
Are Ali Fedotowsky and Her Husband Struggling?
As per Fedotowsky, she and her husband, Manno, are in "survival mode" as they raise their two small children. She said that her "relationship's still not the same" with Manno as they adjust to life with their two daughters.
The couple are not being able to find as much time for date nights nearly as much as they should.

Ali Fedotowsky and Kevin Manno move to Nashville (Source: Instagram)
The Williamstown, Massachusetts native explained that they had slept in different beds for a short period 'out of necessity' in order to follow their work schedules.
She stated that there has been an increase in their disagreements since they had the children, stating that they had 'never fought' before.
Despite the changes, she believes things will return to normal in their love lives.
At the moment, the couple is adjusting to their permanent relocation to Nashville, Tennessee, and building their dream home from the ground up.
'I know it's going to get to a more romantic place,' Ali said. "We're still working on our relationship, but our relationship's solid, it's awesome.'