Alex Trebek's Wife Jean Trebek Says She Wasn't Aware That Her Husband Was an Icon
"We are one soul in two bodies."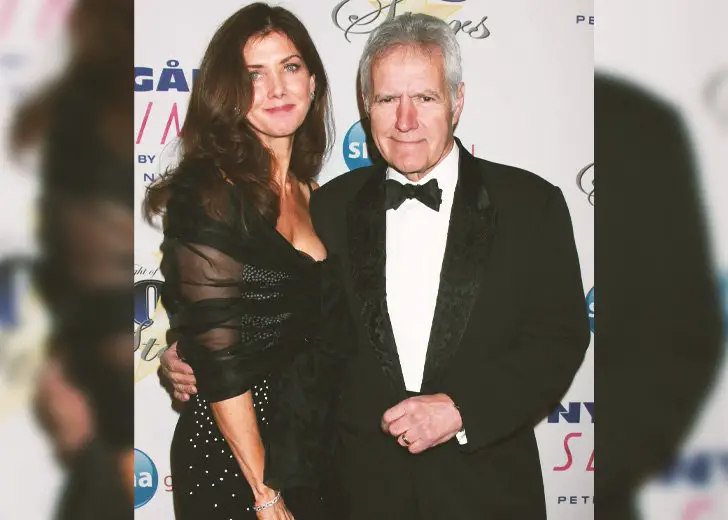 Alex Trebek, the iconic host of the game show Jeopardy passed away last November at age 80 after suffering from stage four pancreatic cancer. 
Trebek was diagnosed in March 2019, but he did not stop hosting. He continued to host the game show for the next 18 months. Throughout that time, the host kept his fans around the world updated about his treatment and health status.
But by summer 2020, his prognosis worsened, and he stopped the treatment. He shared that he wanted to ease himself for what was coming. 
Trebek is survived by his wife of 30 years, Jean, and his three children. Almost a year after Trebek's death, Jean is opening up about the loss of her husband. Full details can be found in the October 2021 issue of The Eden Magazine. 
Jean Trebek Reflects on the Loss of Her Husband
Calling her husband her "most beloved friend," Jean revealed that it was only when her husband had gone public with his fatal diagnosis that she realized how much impact he had on the world. 
She admitted that in their decades-long relationship, they definitely went through their fair share of ups and downs, but despite it all, they were inseparable and experienced a lot of life together. She shared that her late husband kept his professional and personal life separate, except when they appeared in public together. 
They enjoyed staying at home, and even when they went out every so often, it was usually for a quick dinner or movie. And because they rarely went out in public, she never knew how popular he was until he announced his cancer.
I started realizing just how much he was adored by people from all walks of life when he made his public announcement that he was diagnosed with pancreatic cancer. We received cartons of mail every day. It was astonishing!
Looking back, Jean realized it was a gift that she did not see Trebek as a celebrity because this allowed them to be "equal partners in a marriage." And like any ordinary couple, they had their issues and growth. 
When asked how she dealt with the grief and loss, Jean iterated that she relied on her loved ones. She shared that there were days she missed her husband so much that his absence felt palpable, but other times she just felt like he was on a long vacation. 
Alex Trebek on His Love Story with Jean Trebek
Before passing away, the legendary game show host had gotten personal about his love for his wife during his feature with People. 
Trebek shared that he was "pretty satisfied" with his life and wished he had met his wife sooner so that they could have a longer life. As for the secret to their long-lasting marriage, Trebek said that he and Jean loved staying home instead of going out. 
He added that he wasn't interested in going to a club and loved spending time reading and fixing things at home. He also shared that they loved watching movies together in bed after dinner. 
In his own words, he and his wife were "one soul in two bodies."