Alex and Kellz Welcome Baby Boy — Here's a Look at Their Relationship
Alex and Kellz are now parents to son Banx Brian Ness.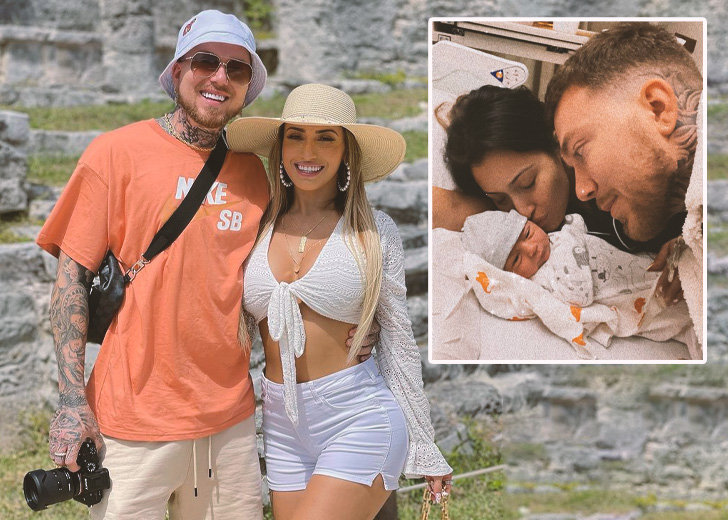 Alex and Kellz welcomed their first child together, son Banx Brian Ness, on September 28, 2021.
Kellan took to Instagram to share the news alongside a picture of him and his girlfriend together with their newborn.
Kellan also expressed his happiness at being a father in the post's caption, writing a bit more about his son. Banx Brian was born at 12:33 AM, weighing in at 8 pounds and 1 ounce.
Alex and Kellan had first announced they were expecting a baby boy back in April. Alex has since been updating her followers about her pregnancy now and then.
Even before going into labor, Alex had shared details about her last day with her baby bump, writing about how eager she was to see her son. "Last day with the bump, see you soon baby boy!"
Alex And Kellz Want Three Children
Though Alex and Kellan just welcomed their first baby, they had previously opened up about how many kids they wanted. Both of them agreed they wanted three children, with both stating that they wanted to have two and adopt another.
Two ourselves and adopt one. That's what I think we should really do because, you know, there's a lot of kids out there in this world that truly need help and just need like a lot of love. And that's something that I've always wanted to do.
Kellan, being the oldest of his siblings, revealed that he wanted his kids to have an older brother or sister whom they could rely on. Alex also shared similar sentiments, further adding that she wanted a big family that spent the holidays together.
She also revealed that her parents had separated when she was young and it played a role in her wanting a big family that spent much time together.
When Are Alex and Kellz Getting Married?
Alex and Kellan first met through Instagram when he slid into her DMs. However, she ignored him for the first month because she thought he wasn't someone of her type. 
Despite that, Kellan persevered, and she eventually agreed to go out with him because she found him funny.
Okay, so he was being a little persuasive, but not too crazy. But what I noticed was like he was posting a lot of funny stuff and I was like, 'Oh, this guy is actually really funny.' So I'm like, 'Okay I will go out to dinner with you. For the last time.'
A month into dating Kellan, he presented Alex with a matching promise ring to show that he was committed to their relationship for life. The couple has also noted that they already feel like a married couple. 
And though they haven't tied the knot yet, they said it wouldn't take long for them to take their relationship to the next level and get married.