Alessandro Nivola Tells the Story of How He Met His Wife, Actress Emily Mortimer
Alessandro Nivola and Emily Mortimer's kids are following in their footsteps.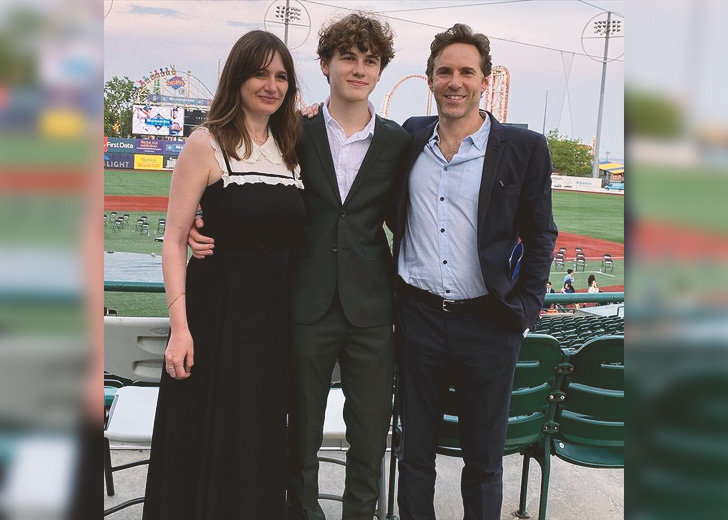 Alessandro Nivola has been with his wife, Emily Mortimer, for over two decades. Together, the actor and his actress wife have two children who are following in their footsteps. 
Nivola often shares stories of his experience with marriage and fatherhood. And among them, the story of how he met his wife is especially interesting.
Alessandro Nivola Met His Wife Because Of Leonard Cohen's Son
When talking to Inquirer.Net, Nivola had shared how he met Mortimer during the late '90s. He had just moved to Los Angeles to realize his acting dream, and his next-door neighbor happened to be the legendary songwriter Leonard Cohen's son, Adam Cohen.
Like Nivola, Adam was also trying to realize his dreams of becoming a musician, and they often hung out together. So, when Adam discovered Nivola was going to London, he gave the budding actor Mortimer's number.
So, I came over to his apartment. He went digging in these drawers. He pulled out a whole bunch of lint, paper clips and stuff. And there was this rolled up piece of paper. He said, 'OK, this is the telephone number of the most gorgeous girl in London.'
Nivola didn't take it seriously but later found out that Mortimer was working in the same movie. He approached her to tell the story of how he had her number, and two weeks later, the two started going out.
The Face/Off actor and Mortimer tied the knot on January 3, 2003. Mortimer marked their 18th marriage anniversary with a sweet photo of herself and her husband. 
Alessandro Nivola And His Wife Have Two Kids
The pair welcomed their first child, son Samuel John Nivola, on September 26, 2003. Seven years later, their family expanded when Mortimer gave birth to daughter May Rose Nivola on January 15, 2010.
Nivola's two kids are following in their parents' footsteps and are pursuing acting. Both Samuel and May Rose are appearing in Noah Baumbach's upcoming movie White Noise. They will play the children of Adam Driver and Greta Gerwig's characters.
When talking to People, Nivola revealed that he and his wife weren't encouraging their children to walk the same path they did. He also shared how Baumbach cast his children in the movie.
It definitely wasn't something we were encouraging. Noah went to their school when he was looking to cast the kids for the film. He called up the school and asked who they had, and they offered a handful of people that they thought were talented, and then he got excited about them.
The actor added that they agreed to let their children act since it would be cruel to deny them the opportunity, especially since it was such a high-class project that had both him and his wife "green with envy."
However, while both of his kids have started acting, Nivola revealed that none of them come to him for acting tips or any other advice.