Alana Thompson's 20-Year-Old Boyfriend Is Dragging Criticism for Dating a Younger Girl
Honey Boo Boo is dating a 20-year-old college student.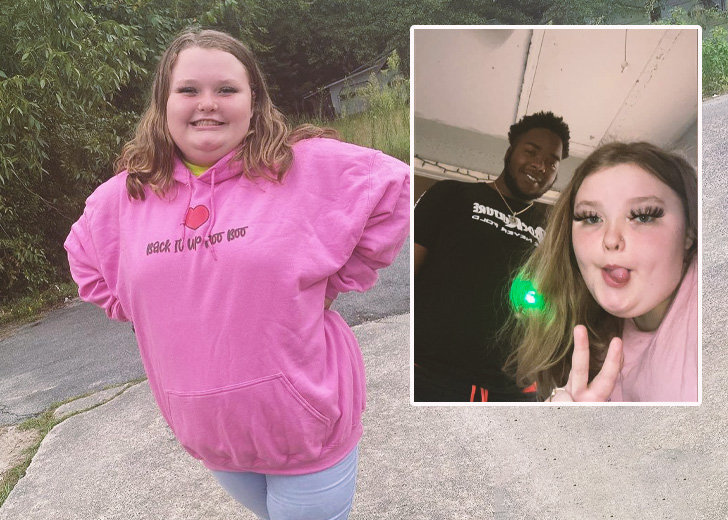 If you are a fan of TLC reality TV shows, you have probably heard of Honey Boo Boo. Her real name is Alana Thompson, and she has been under the public eye for a very long time.
She rose to prominence in 2012 after appearing on the reality show Toddlers & Tiaras, which featured youngsters competing in beauty pageants. Thompson was widely appreciated in the beauty pageant.
As a result, her fame gave birth to her family's spinoff show, Here Comes Honey Boo Boo. It was an instant hit because it focused on her mother, Mama June, who battled to raise her children on a low income.
However, constantly being on camera and in the public eye has not been easy for the young star. She became a reality TV star at six, and now she is 16.
She even has a boyfriend, Dralin Carswell, but her relationship has been widely criticized because of the age gap between them.
Who Is Alana Thompson's Boyfriend?
On August 25, 2021, Thompson mentioned her lover in her Teen Vogue feature. He joined her in the interview's set, but she wouldn't say who he was. 
Since she is one of the famous reality TV stars, it is not a surprise that many people want to be friends with her for clout. Regardless, Thompson had only good things to say about her beau. 
She referenced him as one of her only friends. She mentioned she doesn't have any friends because of her trust issues. Since the interview, people have been curious to find out who Thompson's boyfriend is. 
On August 31, 2021, The Sun reported she has apparently been dating a 20-year-old college student for the past six months. Carswell, who attended a technical school in Nashville before the COVID-19 pandemic, has moved to Georgia to be closer to his partner.
The two have been very close to each other over the past few months. Surprisingly, Thompson's sisters, Lauryn 'Pumpkin' Shannon, Jessica, and Anna, approve of their sister's relationship. 
He has been dubbed as "one of the family," so it is safe to assume that nobody in the Thompson Clan has anything to say about the couple's four-year age gap. 
Thompson and Carswell confirmed their relationship via Facebook. Carswell updated his Facebook status to "in a relationship" in March 2021.
Soon after, Thompson altered her relationship status and made a selfie with Carswell her cover photo on her private Facebook account. In the comments of their photo, Carswell wrote "bae" with a heart emoji.
Alana Thompson and Dralin Carswell Face Backlash 
After their relationship became public, Thompson and Carswell have been facing massive backlashes on social media. This is because Thompson is 16 years old, whereas Carswell is 20. 
Many people have been calling Carswell a pedophile for dating the reality TV star. In addition, people have been using Twitter and Facebook to call the couple out for their four-year age difference.
But, legally speaking, the duo is not doing anything illegal by being in a relationship. Even if they are involved in physical intimacy, Georgia still accepts it as a consensual one.
Since the legal age of consent in Georgia is 16 years old, the state considers a 16-year-old a consenting adult capable of a physical relationship.