Is Alan Alda Still Alive? About the Actor's Whereabouts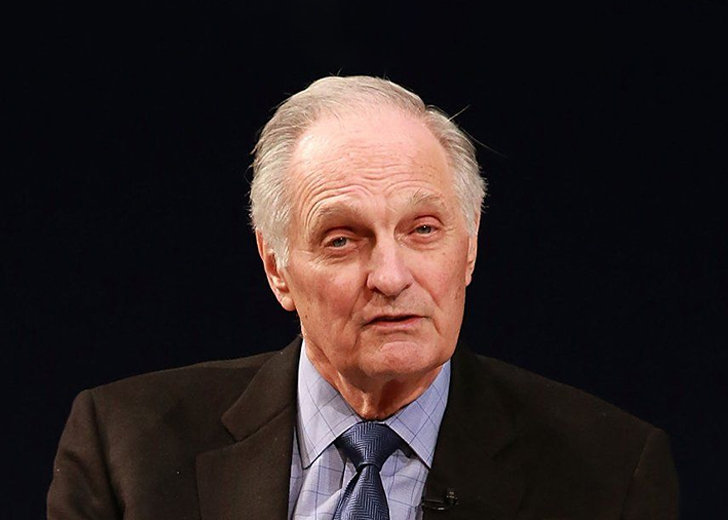 Alan Alda started his career in acting when most households in the US had no TV. He became a big name through his role as Hawkeye Pierce on M*A*S*H.
Over the years, he kept his acting career going as much as he could. But the amount of work he did lessened quite a bit.
This caused him to sort of disappear from the mainstream media, even raising questions about whether he was still alive.
Is Alan Alda Still Alive?
No, Alda isn't dead yet. That might come as a surprise to many of you, but also might not to a few of you who might have kept in touch with his recent works.
The legendary actor still does a bit of acting here and there. The last major project he did was alongside Adam Driver and Scarlett Johansson in Marriage Story in 2019.
After that, he portrayed Dr. Arthur Amiot, first in the TV show Ray Donovan, then in a TV movie of the same name. The show ran from 2018 to 2020 and the movie came out in 2022.
Other than acting, Alda has always been heavily interested in science and technology, and how science is communicated in the world.

Alan Alda on his birthday in 2020. (Photo: Instagram)
In 1993, he became the host of PBS's Scientific American Frontiers, a science-related show that dealt with cutting-edge developments in science around the world. In 2009, he started the Alan Alda Center for Communicating Science at Stony Brook University, a place where he served as a visiting professor in 2010.
Alda might realize he is at the end of his acting career, but he isn't the one to fall behind the world. And that's where his current occupation, so to speak, comes in.
In 2018, he started his Clear+Vivid with Alan Alda podcast. He has top-of-their-craft artists, authors, scientists, etc. on the podcast.
Alda lets his curiosity guide the conversations and is ever-interested in what he might learn from the person sitting next to him. However, he's not just in it for the fun.
"It was to help the Alan Alda Center for Communicating Science," he told The New Yorker about why he started a podcast in his 80s. "Whatever income comes in from the podcast goes directly to the center."
Through his podcast, he was helping the center train scientists to be better science communicators.
Even in his 80s, the actor was ramping up his workload. As his daughter, Eve Alda Coffey, noticed in 2020, Alda had been working "harder now than ever before."
Speaking of his daughter, the actor's personal life, too, is as great as ever. He has been married to his wife, Arlene Alda, since March 15, 1957, and they live in New York.
The actor has three children with her — Eve, Elizabeth, and Beatrice Alda. He also had seven grandkids as of May 2020.
Does Alan Alda Have Parkinson's Disease?
Alda, despite living life to the fullest he possibly can, has been plagued by health issues. Parkinson's disease is the major culprit.
He was diagnosed with the disease in early 2015, but he revealed that only in July 2018. During an interview with CBS This Morning, he said that despite the diagnosis, he had had "a full life."
Talking about how he first suspected he might have the disease, he recalled an incident from years ago where he acted out his dream. He had read somewhere that one of the signs of Parkinson's disease was to act out dreams.
"I was having a dream that someone was attacking me and I threw a sack of potatoes at them," he remembered. "But what I was really doing was throwing a pillow at my wife."
So, he went to a neurologist to get his brain scanned. The doctor was skeptical about his self-diagnosis at first, but he, too, was shocked to see that Alda had the disease.
Immediately after the diagnosis, Alda changed his lifestyle. "I began to exercise," he told AARP in May 2020.
He knew doing nothing wasn't an option and one could hold off the worst symptoms with exercise. But he wasn't the one to lash out because of the diagnosis. He was "not angry." Instead, he looked at his condition as a puzzle to play with and master.