Did Addison Rae Just Shade Landon Barker and Charli D'Amelio?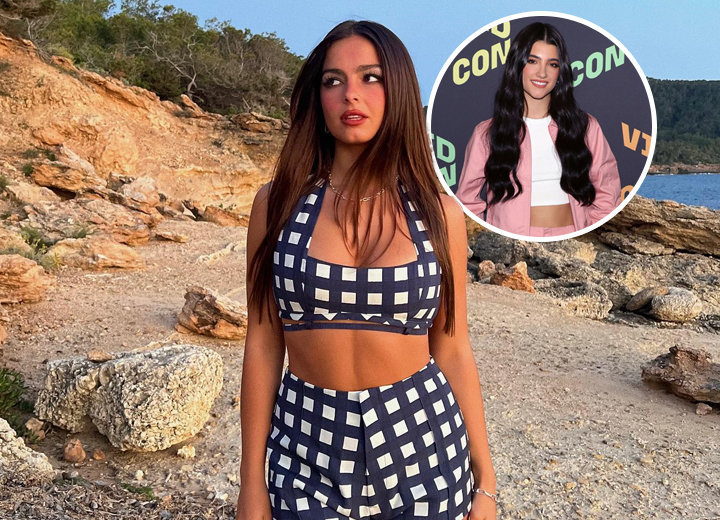 Addison Rae's personal life has been under intense public scrutiny for the past weeks after videos of her father flirting with a young woman went viral. 
So far, neither she nor her parents have addressed the scandal, but on July 12, 2022, she was stopped by the Hollywood Reporter. 
The paparazzi did not ask her about her parents but about the newest couple in town — Landon Barker and Charli D'Amelio. 
When they asked her what she thought about the couple dating, she did not reply, but the reporter egged her on and asked her, "Do you think Landon is a good choice for her?"
That's when she said, "do you think so?" with a laugh. She then got in her car and left. 
This interaction has been reshared on social media, and fans are speculating Rae's response might have been awkward and that she was throwing shade.

Addison Rae asked about what she thought about Charli D'Amelio and Landon Barker dating. (Source: Instagram)
But her loyal fans defended her in the comments section of Hollywire's TikTok video. 
Many noted that maybe Rae just minded her business and that people should not take her reply too seriously.
Charli D'Amelio and Landon Barker Make a TikTok Video
After Barker and D'Amelio were spotted together several times, they made their relationship official on June 27, 2022. 
A source close to the couple revealed they were dating, and their relationship was in the early stages. 
The couple has not said anything about their relationship, but they have shared glimpses of it on their social media. 
On July 16, 2022, they made their TikTok debut. They recorded a TikTok of themselves singing along to a sped-up version of The Neighborhood's 2013 single 'Sweater Weather.'
The video ended with Barker resting his head on D'Amelio's shoulder. 
In the clip taken by D'Amelio, Barker looked effortlessly cool in a pair of white sunglasses, which looked similar to the ones his girlfriend had worn in previous videos. 
He was spotted in a white T-shirt, a black blazer, and signature chain necklaces, while D'Amelio wore a black and white floral tank top. 
Charli D'Amelio Shares Photo with Landon Barker 
After posting the video, the reality star took to her Instagram and posted a photo with the rockstar. 
The couple was sharing a smooch, which had fans in a frenzy. 
"I love them so much. Landon is bringing out a different side to Charli. I love it," commented a fan in a TikTok video reshared by Hollywire. "They are literally the cutest couple. I am dos happy for them," wrote another fan.
While some expressed love and support for the new couple, others criticized Barker for doing his friend Chase Hudson dirty. 
Hudson and D'Amelio used to date back in 2020, and fans were not impressed that Barker was dating his friend's former girlfriend. 
Despite the criticisms, the new couple has stayed silent and chosen not to address it.