Addison Rae's Comes Out With Screen Break - Brings Valkyrae's RFLCT Drama Back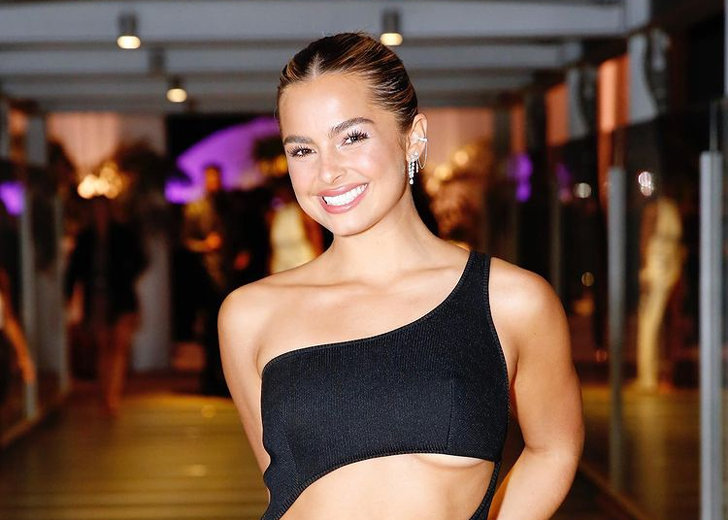 Rachell 'Valkyrae' Hofstetter's RFLCT had barely left the scene when Addison Rae entered with a competing product called Screen Break. 
Now, fans are calling out Rae for not learning from the YouTube streamer's mistakes. Needless to say, the drama unfolded on Twitter. 
Quick Recap on Valkyrae's RFLCT
Back in October 2021, Valkyrae had launched a skincare product called RFLCT that would supposedly protect customers from the "potentially harmful" blue light that comes from all the screens they use. 
The backlash came when the product's official website failed to cite any conclusive evidence which proved that blue light had any negative effects on human skin. 
Soon enough, people began bashing the influencer and declared that the product was nothing but a scam. 
When Valkyrae went out and looked for herself, she found that the outrage was justified and even admitted to it. 
As per Dexerto, her statement clearly read, "all the hate was warranted." 
Two weeks after the product was launched, the company announced that they were terminating the brand and, by extension, Hofstetter's association with it. 
Addison Rae Comes out with Screen Break
The internet has been in a frenzy yet again as Rae launched her own skincare product called Screen Break. If the advertisements are to be believed, the product does the same thing that RFLCT was supposed to do.
Rae's product was automatically subjected to the same premise that led Valkyrae's product to shut down operations. 
Her product was launched on Sephora for twenty dollars a pop. 
Fans Take to Twitter (Again!)
In what feels like an episode of déjà vu, fans have now diverged their attention to Screen Break, which, again, has been receiving the same humbling backlash. 
"RFLCT vites the dust and rises as... Screen Break? [sic]" one user wrote on Twitter.
They better give Addison Rae the same [explitive] storm Valkyrae got. This is the same scam all over again. Just trying to grab people's money for false promises.
Another user joined with a screenshot of Screen Break's purchase link and restated that Rae had launched her newest beauty product. 
"Who gunna tell her?" they wrote, referencing the spectacle of a failure that RFLCT was. 
Check out the pulse of the planet in the tweets below:
Addison Rae's Skincare Line
Screen Break is far from the TikToker's first skincare product. 
In fact, her skincare line has been available to the masses via SEPHORA's extensive distribution channel since August 2021. 
Around the same time, Rae took to Instagram to let her fans know of her new collaboration.
The post came with her posing outside of Sephora while holding the retailer's iconic black and white striped shopping bag.

Addison Rae announcing her collaboration with Sephora on August 11, 2021. (Source: Instagram)
Following the Instagram announcement, she also spoke to Elle about how she was excited to go retail because she believed the audiences would respond better if they could physically approach the product. 
She added that the journey would be especially exciting thanks to her collaboration with Sephora.
Of course, she was referring to the humongous masses that she now could tap into because of how much they trusted the retail chain from the get-go.