Addison Rae Shades Bryce Hall in Lie Detector Test — Bryce Hall Comes Back with Encrypted Tweet
Although Rae broke up with Hall a few months ago, it looks like she still has some things to get off her chest.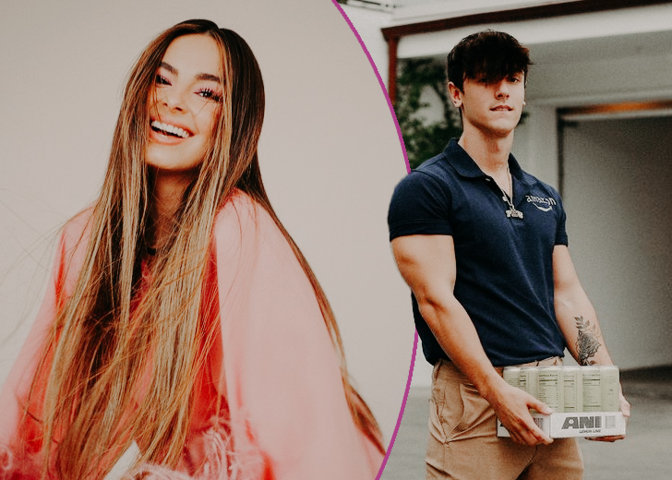 Addison Rae is one of the biggest social media celebrities of our time. She started garnering attention in 2019 and has amassed over 80 million followers. So, it's no surprise that her fans are curious about her love life. 
Last year in September, Rae confirmed her relationship with her on-again, off-again boyfriend Bryce Hall, but shortly after, they announced they were both single, confirming their first break up. 
However, a month later, the two rekindled their romance and were making TikToks together. But by February 2021, the TikTok stars shocked fans by officially going their separate ways after cheating rumors surrounding Hall in Las Vegas surfaced online. 
The cheating allegations were never confirmed, but by March, the two had confirmed their second breakup. 
Although Rae broke up with Hall a few months ago, it looks like Rae still has some bitter feelings left considering how she subtly shaded Hall in her new Vanity Fair lie detector test which may have started a subtle beef between the two.
Rae Subtly Shades Hall
On August 9. Vanity Fair posted a video to their YouTube channel featuring Rae taking a lie detector test. Rae was asked various questions in the video, from the Kardashian to parking tickets, while her heart rate was monitored.
The interviewer began by asking her if she was friends with all of her exes, to which the 20-year-old responded with a resounding no. The interviewer then proceeds by asking if Rae believed in the concept of karma, to which she responds with a yes. 
The question after this seemed to have stunned the TikTok star the most as the interviewer asked her something directly related to her ex. 
Hypothetically speaking, would you consider someone getting knocked out in a PPV boxing match, karma?
Rae, who seemed flustered, struggled to answer before blurting out, "No." Unfortunately for Rae, the test proctor revealed her answer was not truthful, leading fans to speculate that she was throwing shade at Hall. 
Hall had lost a boxing match against rival YouTuber Austin McBroom after months of trash talk in June. Rae's reply which implied that she believed Hall getting defeated during the match was karma, started another controversy. 
Hall Responds to the Shade
It appears the interview caught Hall's attention as he took to Twitter to seemingly respond to Rae's answer. 
it's sucks when you speak nothing but good things about someone and they just shit on u lol — Bryce Hall (@BryceHall) August 9, 2021
In his pointed tweet, the TikToker let out his feelings, and some Twitteratis were quick to comment if the Tweet was actually for Rae while others offered kinds words to him and said he deserved better. 
Rae could actually be lying (or not), or she could have indeed been throwing shade toward her ex-boyfriend; nothing is confirmed. However, one thing is for sure —the internet is convinced Rae was indeed shading Hall.
Rae has not responded to Hall's Tweet, and it looks like the drama between these TikTok-famous ex-lovebirds might continue.