Adam Rodriguez Keeps Life with Wife and Kids Fairly Secretive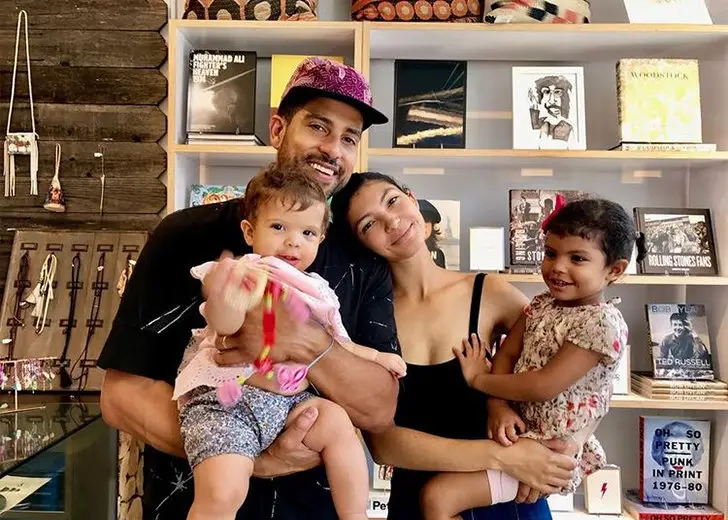 Adam Rodriguez and his wife Grace Gail have been married for years. 
During his exclusive interview with 26-Magazine, Rodriguez recalled the moment he met his wife for the first time.
While he didn't share when and where they met, he revealed he was ready to commit his life once he saw her. Rodriguez added he felt there wasn't anything that could have stopped him from being together with her. 
Adam Rodriguez Married Wife in 2016
The Magic Mike actor and Gail tied the knot in a private ceremony in Tuscany, Italy, on May 2, 2016, with their family and close friends in attendance.
Francesca Simoncini planned the wedding and hosted it at the Borgo Pignano, a luxury countryside hotel. The Magic Mike film series writer Reid Carolin officiated at the ceremony. 
Rodriguez wore Ermenegildo Zegna's tailor-made suit, while Gail donned an Eavis & Brown wedding gown.

Adam Rodriguez and his wife Grace Gail posing for a photograph. (Photo: Instagram)
The ceremony officially kicked off on April 29 with a welcome brunch after guests and family members arrived at the venue.
Rodriguez's co-star Channing Tatum and former WWE superstar Kevin Nash were among the attendees. 
A day before the nuptials, the guests enjoyed sightseeing around Florence and Siena before relishing a pizza dinner in the alfresco garden of Borgo Pignano.
The following day, they enjoyed a light lunch in the estate's courtyard before the ceremony. 
After the couple exchanged their vows, the guests were in for a cocktail reception that included the signature Amaro Montenegro drinks.
Adam Rodriguez's Kids
Rodriguez and his wife share three kids: daughters Frankie Elle and Georgie Daye and son Bridgemont Bernard. Elle was born on April 15, 2014.
After her birth, Rodriguez posted a picture of himself with his firstborn on Instagram, writing a heart-warming caption.
"I am feeling blessed today," he wrote in the first sentence. Rodriguez penned he was happy with life and all the beauty and love surrounding him.
On August 22, 2016, Rodriguez took to Instagram to announce he was expecting his second child.
"Just wanted to share the very first pictures of the next love of my life," he captioned the post, featuring the ultrasound pictures of his second baby. 
Months after the announcement, Rodriguez and Gail welcomed their second daughter in February 2017.

Adam Rodriguez enjoying fatherhood with his three kids. (Photo: Instagram)
During an interview with Entertainment Tonight, Rodriguez said his eldest daughter was enjoying being a big sister. He added she couldn't be "more affectionate."
The Rodriguez family welcomed their son on March 23, 2020. When asked by People magazine about the details of their third child, the CSI: Miami actor said his son was in good condition. 
He also mentioned that his daughters were in love with their brother.